Well ladies and gentlemen the Invictus tour has now taken over from the Jorvic Rally and moved to the South East, Sussex and Kent to be precise.
This event is being held on Sunday 30th of May, which is the Spring Bank Holiday.
So Covid permitting why not make a weekend of it.
Just in case you want to book a hotel in the area, again Covid permitting.
The tour will commence at Capel village Hall near Tonbridge in Kent. N51° 10.986' E0° 21.615' see Covid-19 rule below
Background
Iron Butt UK organises three rallies during the year. The 8 hour Invictus Tour in the Spring. The
12 hour Brit Butt Light
, held in the summer and the
36 hour Brit Butt Rally
in the autumn. This is the seventh running of the 8 hour event, with profits this year going to
Myeloma UK
. One of the many blood cancer charities. We see this as an opportunity to encourage newcomers with a gentle introduction into our sport while offering everyone a great day's riding around the Sussex and Kent countryside.
Objectives
To provide novice long distance riders a taste of IBA rallying in a relatively quiet area of the country, prior to entering the Brit Butt Rally or certificated rides. Veteran riders can use it as another opportunity to hone their skills without riding the same distances encountered in multi-day rallies.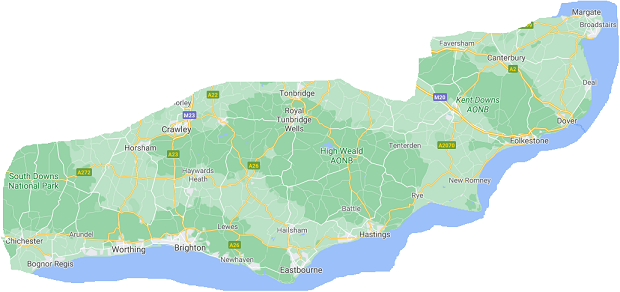 Location
The tour offers a total of 60 locations spread across the beautiful Kent and Sussex countryside, with the emphasis being on
countryside
. The bonus locations have all been chosen to avoid built-up areas and major highways to enhance your riding pleasure.
Dates & Times
0900-1700 Sunday, 30th May 2021
Bonus Locations & Rally book
These will be made available to entrants on or before 23rd May 2021.
COVID-19
This rally has not been designed as a Covid-sensitive event, particularly at the start and finish. We are hoping that the Covid environment and regulations will have improved enough to hold this in a more relaxed atmosphere. However should that not prove to be the case we will either make the necessary changes to the Start & finish. or postpone / cancel the tour, in which case a full refund will be offered.
Entry
£20 per rider (£10 pillions)
register here
.