Caution - this story ends in graphic, sad way - reader discretion advised!
I had been planning the
Ultimate Coast to Coast
for about a year (though it had been in my mind for even longer). I was very fortunate to know several friends with various bikes that could easily make the trip - BMW R1200GS, F800GS/A, and single and twins F650GS (yes, I know I've drank the kraut-aid heavily), and was able to ride each to see what would work for me. I started the process of looking for a decently-priced single-cylinder F or G 650GS in September. I settled on the single because: 1.they are relatively light weight, 2. they are cheaper 3. they have a lot of aftermarket parts available and 4. they are pretty easy to work on.
I looked and looked, eventually finding a decent 2009 G650GS in red. It had just had a recent tuneup before I purchased it, but I spent this last winter making it mine. I added a Scottoiler, top box, Cyclops LED headlight, aux lights, protective tape, TT fork guards, street tires, reflective tape, Vstream windshield and lip, and a new sealed-type Motobatt (wet batteries tend to evaporate quick due to the excess heat). I then went through everything making sure it was ready for the demands that I was going to place on the bike including lubing the suspension system (super under-lubed from the factory, it was starting to rust!), fork oil, setting the sag height, double checking torques, etc. I then spent a lot, lot, lot of time planning and reading on how to get myself up to Deadhorse, AK.
I was very fortunate that I happen to register for a conference in Miami in the beginning of June, so I had an excuse to ride to Miami. The conference ended on Saturday evening, so I set the alarm for 3:45am Sunday morning to ride the 3.5 hours down to Key West (KW). I left early to avoid any traffic as I wanted to get to KW and back before the road turned into a parking lot. I had my receipt in hand after having a quick Cuban breakfast and crushing a penny (for the Pressed Penny Insanity). The ride back up to Miami from the Keys was uneventful - a lot of police, but little traffic. As I motor'd closer to the mainland, I could see traffic going the opposite way starting to slow down, though tired, I'm glad I made the decision to leave super early.
The rest of Day 1 was spent riding towards home. I had planned to stop to see a friend in northern Florida on the way up, but it was not to be (sorry Julie!). I broke both rules that I had set for this trip. One: don't ride through Orlando traffic, and two: stay away from Atlanta traffic. There must have been a bad accident on I-95 because my GPS rerouted me to Orlando... it took me about 15 minutes to realize what was going on. I called my Wonderful Wife (WW) to see if I could still get on track to avoid Orlando, but the math didn't make sense to turn around. I kept motoring on to south of Atlanta for the night. Day 1 ended with 858 miles or about 17 hours of travel time.
I lounged around the hotel, having breakfast and letting the Atlanta traffic die down before heading through. The HOV lane worked wonders at the small amount of traffic that I did manage to catch. It was an absolutely wonderful day, sunny and mid-70's. I grabbed gas just after Atlanta and called the WW, "honey, is it possible to do a small detour to these squiggly lines on the map without loosing too much time?" She ran the numbers and said that I'd only be set back by 90 minutes. With a random way-point set into the GPS, off the interstate I went. Great curvy roads, with little traffic, and wonderful weather. I happened to randomly drive past the site for the whitewater events of the 1996 Olympic games!
With a smile on my face, I set my GPS for St. Louis for the night. The WW had already booked a hotel on the out edge of the city, I should arrive at about 20:30, have a late dinner and be in bed early, ready to head home the next day. Unfortunately, the LDR-gods had something else in store for me...
The interstate had been boring for the last couple of hours. Gas up, get receipt, take picture of said receipt, log receipt, drink water, grab snack, get back on the interstate, proceed to pass all the trucks that you just passed last hour, etc. etc.
About 50 miles from the last gas stop, the bike had a little hiccup, almost like the someone hit the kill switch then turned the bike right back on. My immediate thought was that I may have snagged a little water in the fuel from the last gas station. I rode for another couple of miles and ping - it did it again. Each time, the bike caught right back up and kept cruising at 70 mph. It happened about 5 times, then seemed to have worked itself out, then I noticed that the coolant warning light was just starting to illuminate. I immediately pulled to the side of the road and shut the bike off. The odometer was just over 29,000 miles.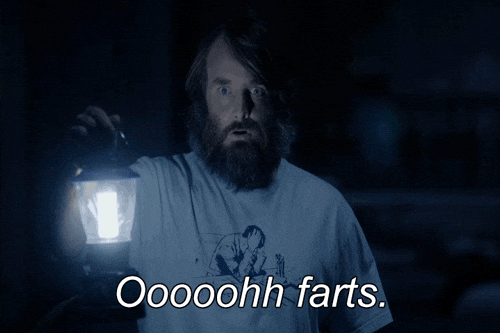 Alright - let's bust out the tools. Oil - good, no foam, appropriate level. Coolant - also good, no oil that I can see. Battery level good. Radiator - cold.... wait what? I was able to touch each sides of the radiator with my bare hands. The waterpump on these bikes is also a known weak point. Guess what, I was super smart and bought a water-pump replacement kit before I left for the trip... super stupid of me though, was that it was in Minnesota, in my garage, in the box marked "G650GS parts." The water pump could be easily overnighted and should take only 90 minutes to install. BUT I HAD HOPE!!!
At this moment, I was about 0.5 miles away from an exit ramp, I turned the key to the bike knowing it had probably cooled down by now, and proceeded to start the bike up. WOW - I MUST HAVE ALSO GOT A BUNCH OF ROCKS IN THE ENGINE CASE, CAUSE IT'S SUPER LOUD, REALLLLLL LOUD. (yelling to emphasize how it was now nearly impossible to hear the normal thumpa-thumpa of the engine/exhaust) Double Ohhhh farts, something else be wrong here... time for a tow. A quick search of the GPS told me that I was a long way away from the nearest BMW dealer, at this time the WW had assembled the box of GS parts, gotten in the car, and was headed 7 hours south to rescue my sad a$$... Yes, I know dang well how lucky I have it
I sent a quick "moto dead, getting tow" on my Garmin inReach tracker, then I called Progressive Insurance for a tow - they had one on the way in less than 10 minutes and "Timmy" (not his real name, the life of a repo man is not to be taken lightly) will be at my location to take me to St. Louis in ~45 minutes. Did I mention that I was almost 200 miles away from the dealer? It was going to be a longer night than anticipated. Luckily, Timmy was awesome, we chatted the whole way about motorcycles, side by side ATV's, my crazy LDR rides, truck stops and the life of a wrecker. Interspersed with chatting with Timmy, I was receiving calls from various friends and family who had heard about my troubles - the life of a LDR seems lonely, until you realize the vast amount of people who are pulling for you behind the scenes. I had called my boss to let him know that I may be a day behind, he was cool with me need just a bit more time. Timmy reluctantly dropped me off in the parking lot of Gateway BMW, gave me a long handshake, and wished me the best of luck, disappearing into the night with plenty of stories to tell his friends about a crazy motorcyclists from MN. I got a Lyft to the hotel and tried to get some sleep. Sleep did not come - too many "what ifs" playing in my head. Can I still salvage this trip? Can my WW get down here in time for me to make it back to work in time? Remember that according to the IBA rules, I had to first drive BACK to the point where my bike had trouble, then continue the return trip home. BUT I HAD HOPE!!!
I was sitting outside Gateway BMW about 20 minutes before they officially opened. The service manager, technician, mechanic, owner, sales person, and anyone else in earshot all got to hear my plea story. I was super fortunate that they were able to move around some service and diagnose my bike ASAP. The technician that was going to look at my bike, Jon, had actually saw my Facebook post earlier in the day. Bike was on the lift, my WW was an hour away with the parts that I thought I needed and everything was going to come out perfectly... I HAD HOPE. I spent the time checking some emails, having a nice conversation with Bob Aldrich (Exec. Director of the BMWMOA) and cleaning the last couple hundred miles of bugs off my helmet. I HAD HOPE.
Mid cleaning of said helmet, the service manager, Mr. Logan comes into the customer lounge to gently break the bad news. He's holding what can only be described as a metal chai pet, which also happens to be the super-strong BeemerBoneyard oil drain plug magnet covered in what once was a bearing doing something important in my engine. The bike was toast... it needed a new engine to make the trip; the hope was gone and my trip was over.
Honz and the guys at Gateway were great offering suggestions and attempts to keep me on the road, but after my wife arrived, and her and I sat down to a meal to work it all out, I knew that it would be a long time before I could restart this adventure. In the end, it obviously sucks that my grand adventure was axed by a bike failure, but I keep reminding myself that I didn't go down, and that this didn't happen in the middle of nowhere Canada/AK. It could have been much, much worse...
I'll reattempt the Ultimate Coast to Coast with a different bike in a couple of years. I hope to post a much different ride report then.
As some of you know, in 2009 the "original" "F" series became the "G" series - same Rotax designed engine, but now assembled in a new factory in the Far East. To me, it shouldn't matter where they were built, same BMW parts, same tooling, same process, etc. - they should be the same bike! Did this result in my bike dying after 29k miles? I don't think so, really I'm not sure that the bike was designed for this type of ride, too much Intersate speeds for too long. Alas, I'l never know... I will miss this bike, it was great right up to the point in which it became an expensive, red paperweight.
Last edited: