Wombattle posted up one day about a singles ride that he was organising. I thought this could be fun. So I got hold of a single at the Yamaha shop in Blacktown. They delivered the bike on a truck.
On my way to Newcastle where the ride was going to start, I had the 1,000 km (only about 600 or so km on the clock) done in Blacktown. I arrived in Newcastle and hang around my motel room till 3am.
This is Maximus Minimus Mosquito
We met at the servo in Lambton where Ox put a ride plan in my hand. I had no GPS, just the bike. I had a vague idea of where we were going. We departed from the servo at 4am. I mentioned to the other riders that Maximus is a bit slow.
Once we got onto the Pacific Hwy, I got left behind real quick. I thought by myself that this is going to be a long day.
I eventually caught up with the others in Bulahdelah, but didn't care to stop, I thouht they'll catch up with me anyway. The did, and Ox took us on the Wootton way which had a couple of turns instead of the boring Highway.
JP's bike didn't had the biggest fuel tank that was ever put on a bike so he had to stop frequently for fuel. I kept going and filled up at the Truck stop at Port MacQuarie. It was about here that I receive a SMS from Tigerbill saying that my SPOT has stopped working somewhere. I did offer a pickup/recovery service at the time for in case I would need it.
I kept going on the Oxley and wasn't surprised at all to see the other caught up with me and overtake me.
JP had to stop for fuel at a Roadhouse which I don't know the name of but I kept going. The others caught up with me again.
We went to Uralla, stop for fuel and I kept going. The others caught up with me again, through Tamworth to Gunnedah where I got pulled over for a breath test. I didn't record a reading on the policeman's machine. I was glad and I'm sure he was disappointed.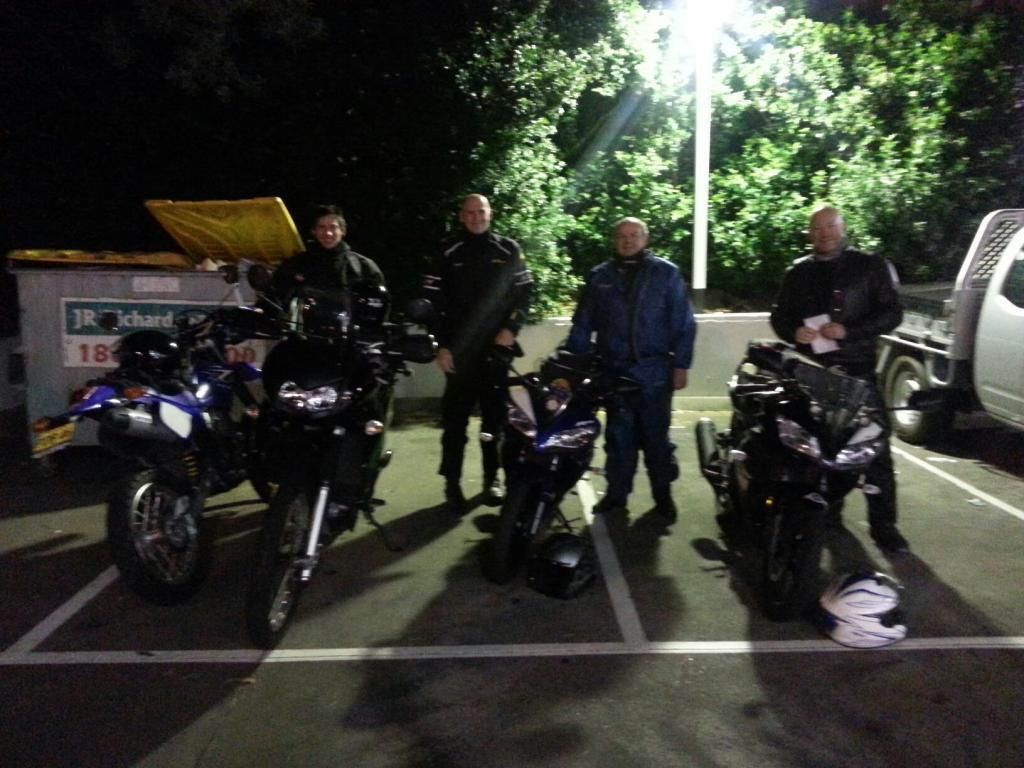 Fuel at Coonabarabran and I kept going. Fuel at Dubbo and I kept going. This time Maximus felt like it was getting a second breath and was on the home stretch like a spoiled horse on a farm that races home after a hard days work. There is no stop at it until it comes to a screaming stop in front of the tack room. I had one of those horses when I grew up. That was some experience.
I went through Wellington to Canowndra (I think) was the next fuel stop. The others didn't catch me
They caught up with me at the Servo. They thought I got lost or went home or something.
Then we left and stop in Cowra and Yass where we had coffee. From there on the Hume back to Sydney and Newcastle. This time I was leading most of the way. Maximus was running well. I remember that I got him up to about xxx km/h or so downhill at some stage. Uphill was a different story, 90 or so if I remember correctly. We eventually ended up in Lambton where Tigerbill signed the paperwork and I left for Wollongong. Got home about 5am or so.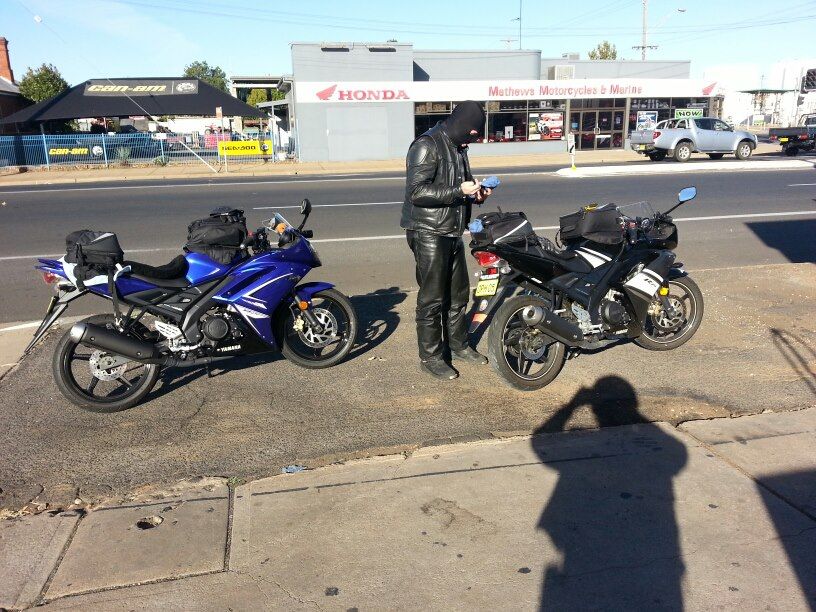 Then there were a couple of really BIG bikes also !!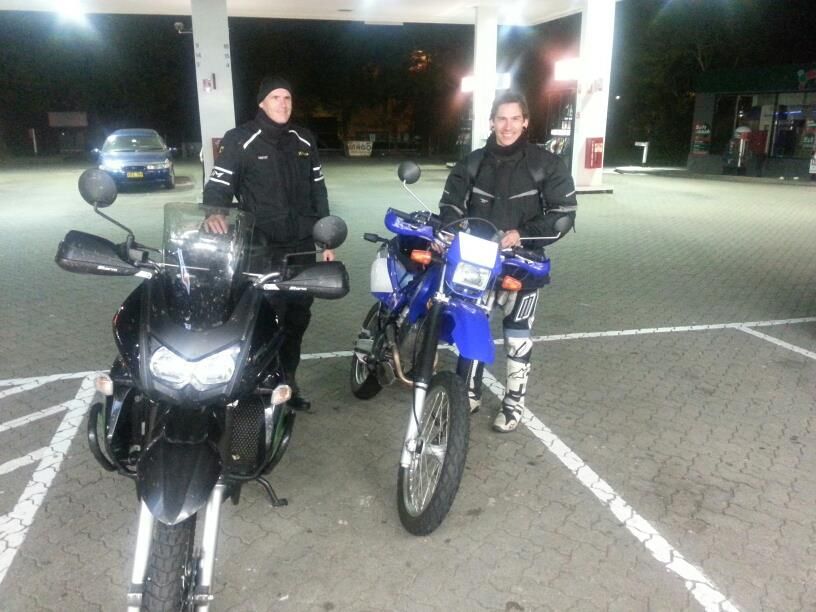 Another shot of the little ones:
And time for a cuppa at Yass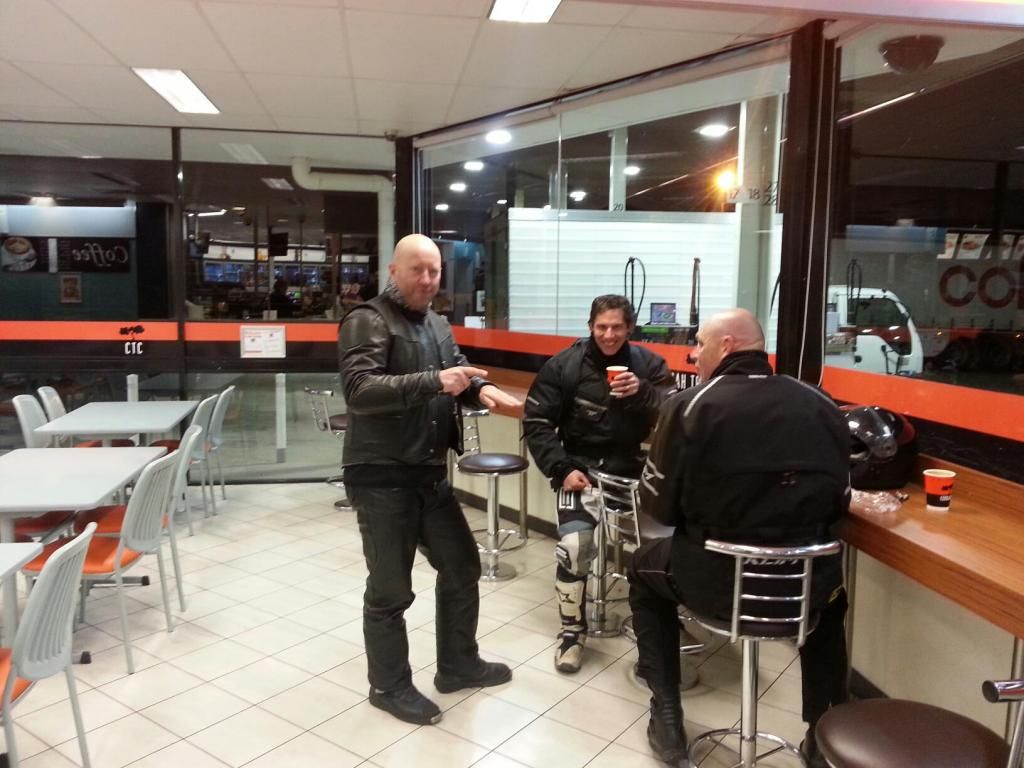 Tigerbill was busy with some paperwork !!!
Maximus Minimus Mosquito is really small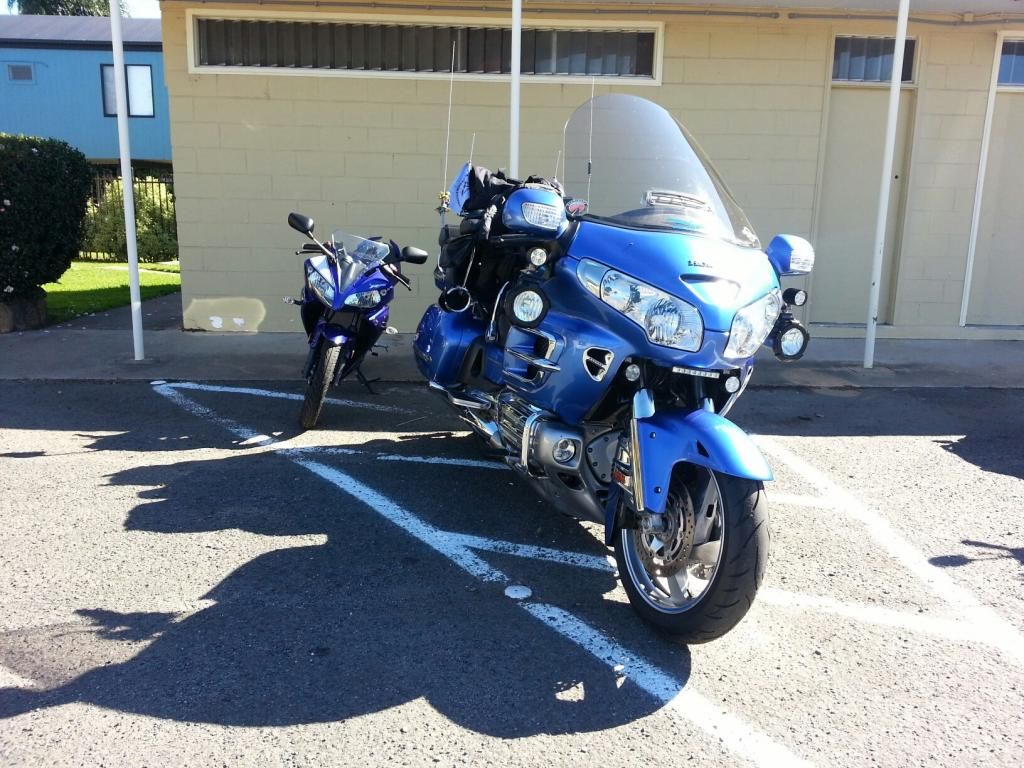 Last edited: