For the few folk in here who don't read the FarRiders or OzSTOC forums, here's my latest SS1600 with the certificate received today.
The annual Christian Motorcyclists' Association National Run was in Victor Harbour this year, so I decided to do an Ironbutt sector enroute. A 10:20 EST departure suited me, even though it bewildered my wife. You all know how that works.
The first surprise of the night was a stationary unlighted semi parked in the only uphill lane on the Cunninghams Gap! I was given adequate warning by an oncoming semi that there was something noteworthy ahead (many high-beam flashes).
In the middle of the highway west of Warwick stood a solo skippy who bounded away after making sure I was braking heavily enough to show I was serious. It was the only one seen on that notorious sector.
I missed a Start Photo at my local Shell. Being a frugal chappie, my habitual stop for fuel on the Newell is the Coles Shell at Boggabilla which recognises my discount dockets. I was there at 03:15 DST.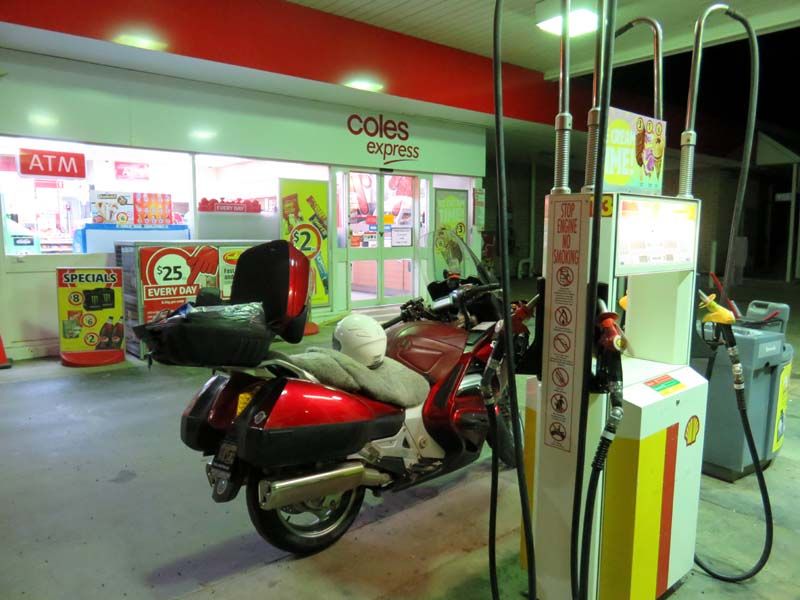 My next LR tradition is a Bacon and Egg McMuffin and Cappa for breakfast. In the absence of a decent sunrise shot, I hereby tender "Sunrise a la Narrabri Maccas".
I knew before I left that there had been serious flooding in Forbes, and the lake had obviously retreated back into its banks.
The NSW Roads website had also warned me of the diversion from Forbes to the outskirts of Grenfell via the Henry Lawson Way, thence back to the Newell, due to major flood damage to the highway. That added 50 km to the trip, but on good roads. However, at Mirool Creek (which is effectively a chain of lagoons) the water was over the road for about 50 metres running quite swiftly around 20 cm deep.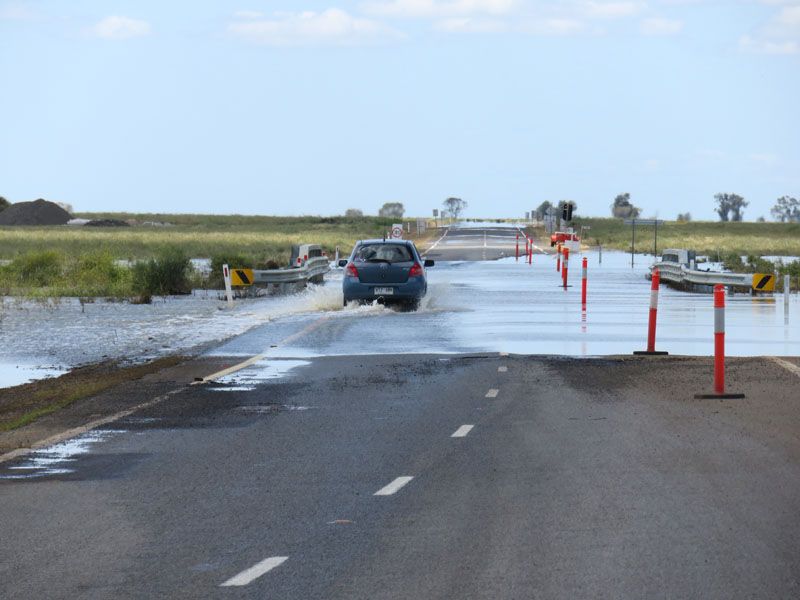 Safely through that, it wasn't far to capture the obligatory Gate shot which has taken on a life of its own, even figuring in our recent TAR24 Rally. So that's as close as I came to "fire". Both flood and fire successfully transited.
Arrival Ouyen VIC at 18:40 EDST.
https://spotwalla.com/tripViewer.php?id=128f257fc219520259