Like many of us, I've had my attention drawn to the Iron Butt Rally in America lately and the adventures of the 100 or so riders including a very talented bunch of Aussies. They are riding all over the USA. Last time I was in the US for an Iron Butt Rally I only managed to ride a few hours in New Mexico, I didn't see any other state.
I phoned TigerBill. "Its the 4th of July. I'm cooking up a plan".
With a 23:37hr start docket down the road from TigerBill's in Fletcher, NSW I fired up the Tenere and headed to my first location shot - the first of many signs on sticks:
Oregon
Then just down the road at the suburb of, well, Maryland:
Then across Newcastle through some late night revellers to Warners Bay for a bunch: Indiana, Vermont, Minnesota, New York, Nebraska, Colorado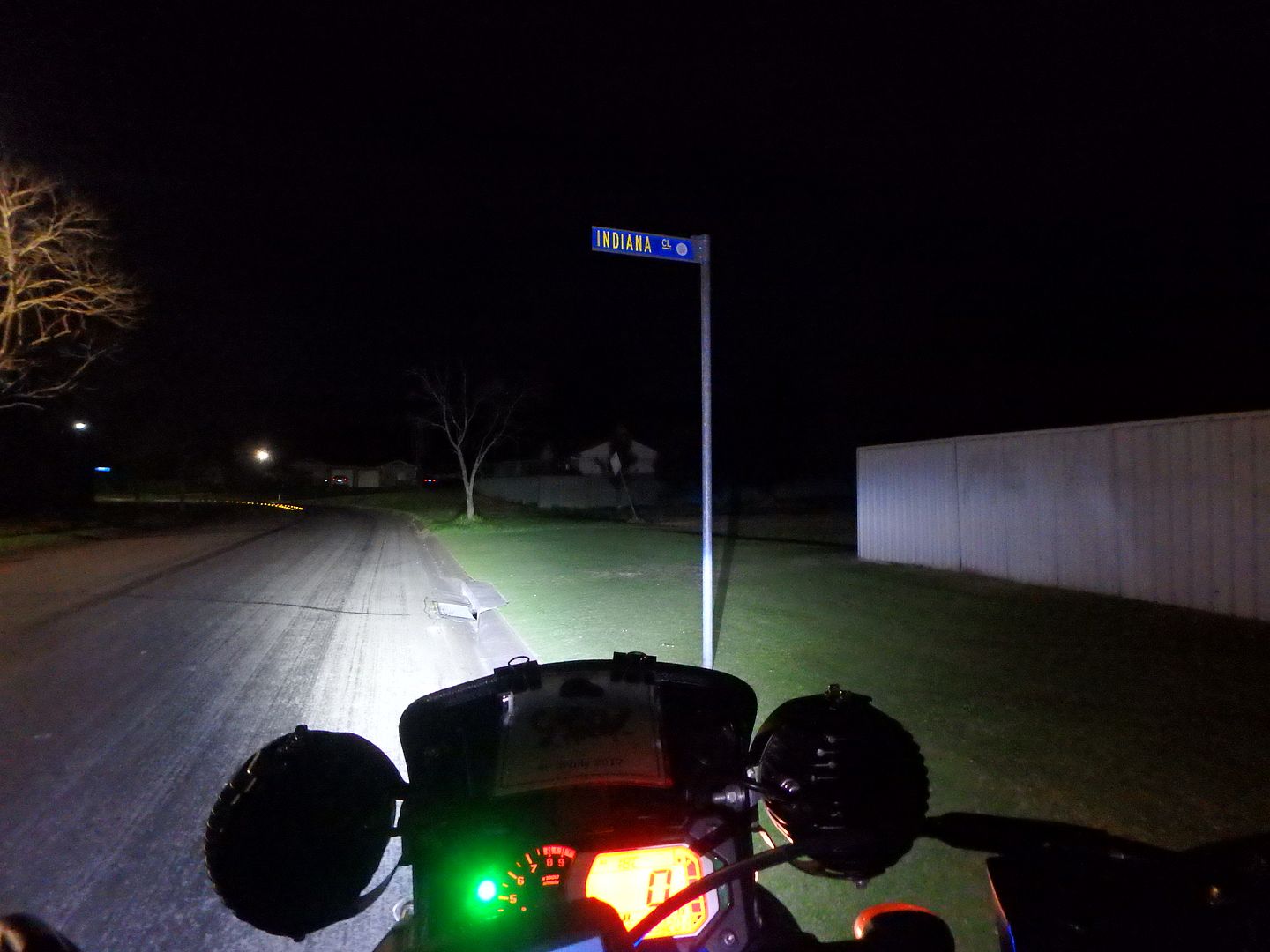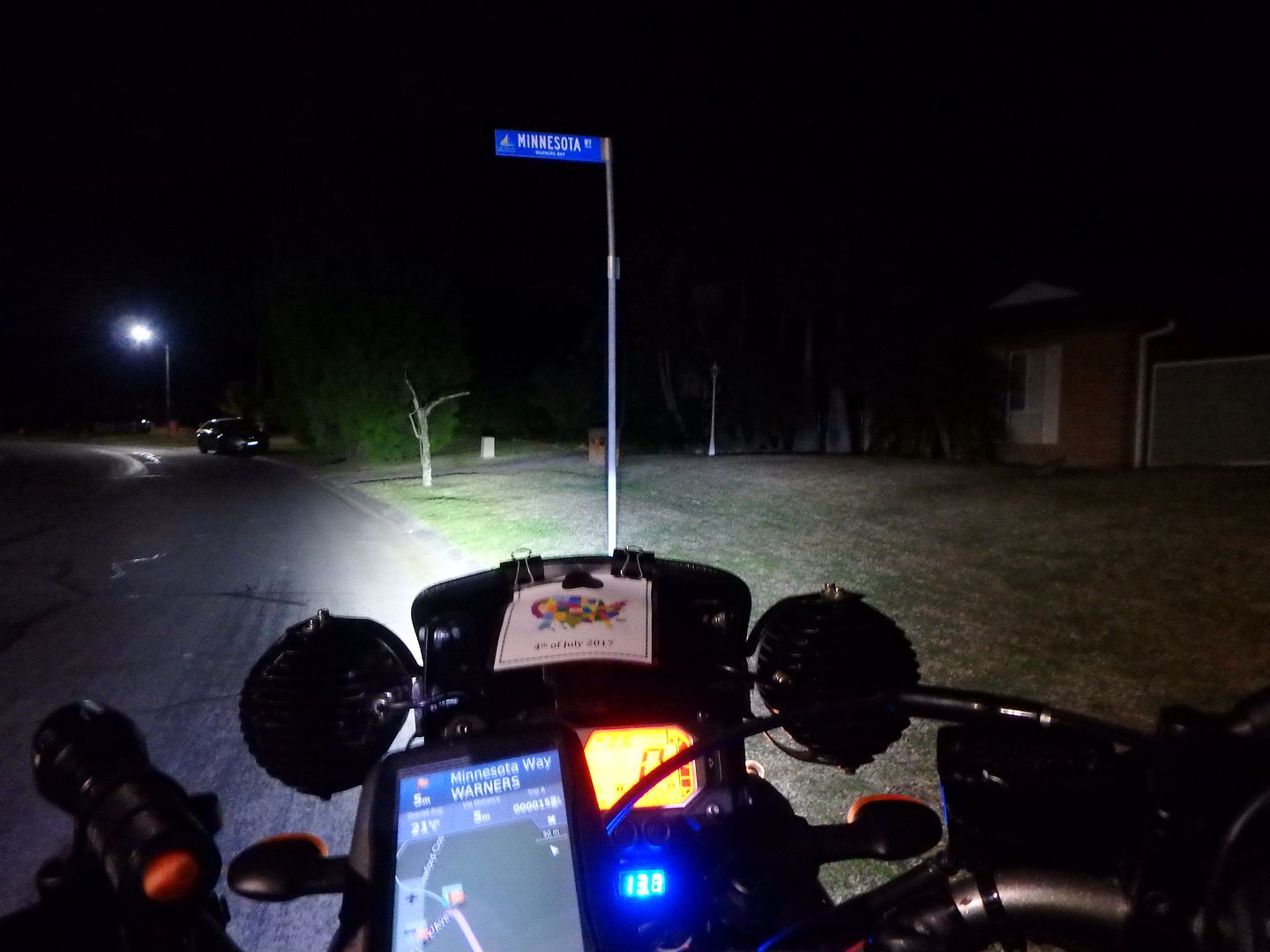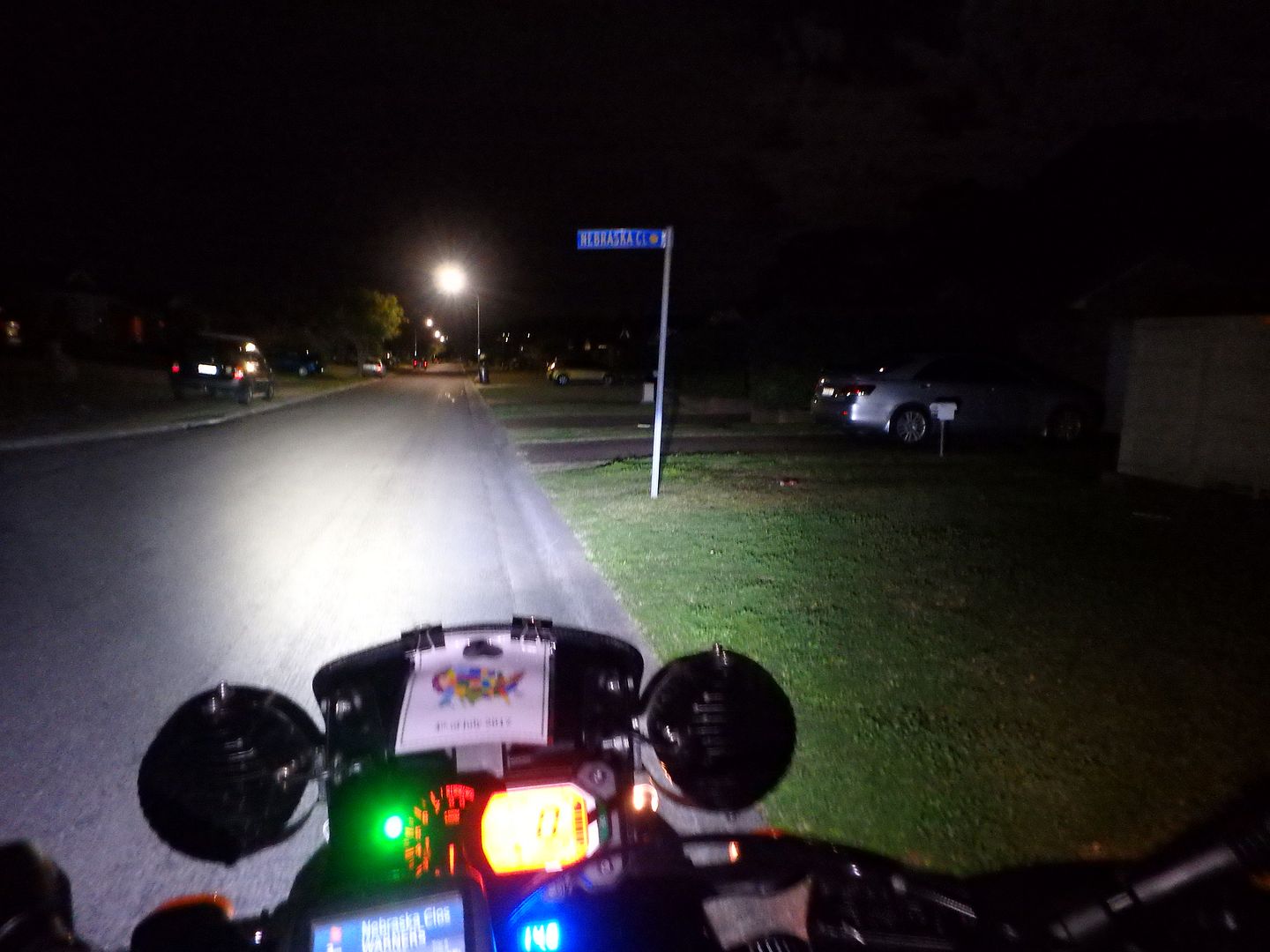 Then down around the Lake and beyond to the Central Coast at Charmhaven:
Arizona
Nearby Hamlyn Terrace for Louisiana, Georgia and Virginia:
By this point the technical aspects of taking the pics had arisen. Sometimes rolling up and using the bike lights worked, other times a torch I had mounted on the handlebars was better, sometimes flash, sometimes no flash sometimes the torch I wear around my neck to front light the dash and my little dodgy Rally Flag, sometimes just try, fail and get off the bike and walk up to the sign and hold a 'flag' up - aarrgh no flash then - oops missed the sign. Lots of times I did the whole lot over and over. Up to seven pics to get a barely readable shot of a mute sign, just standing still minding its own business and quietly flashing overwhelmingly and blindingly back at my camera - or not.
Niagara Park for a double whammy single park Delaware and Washington: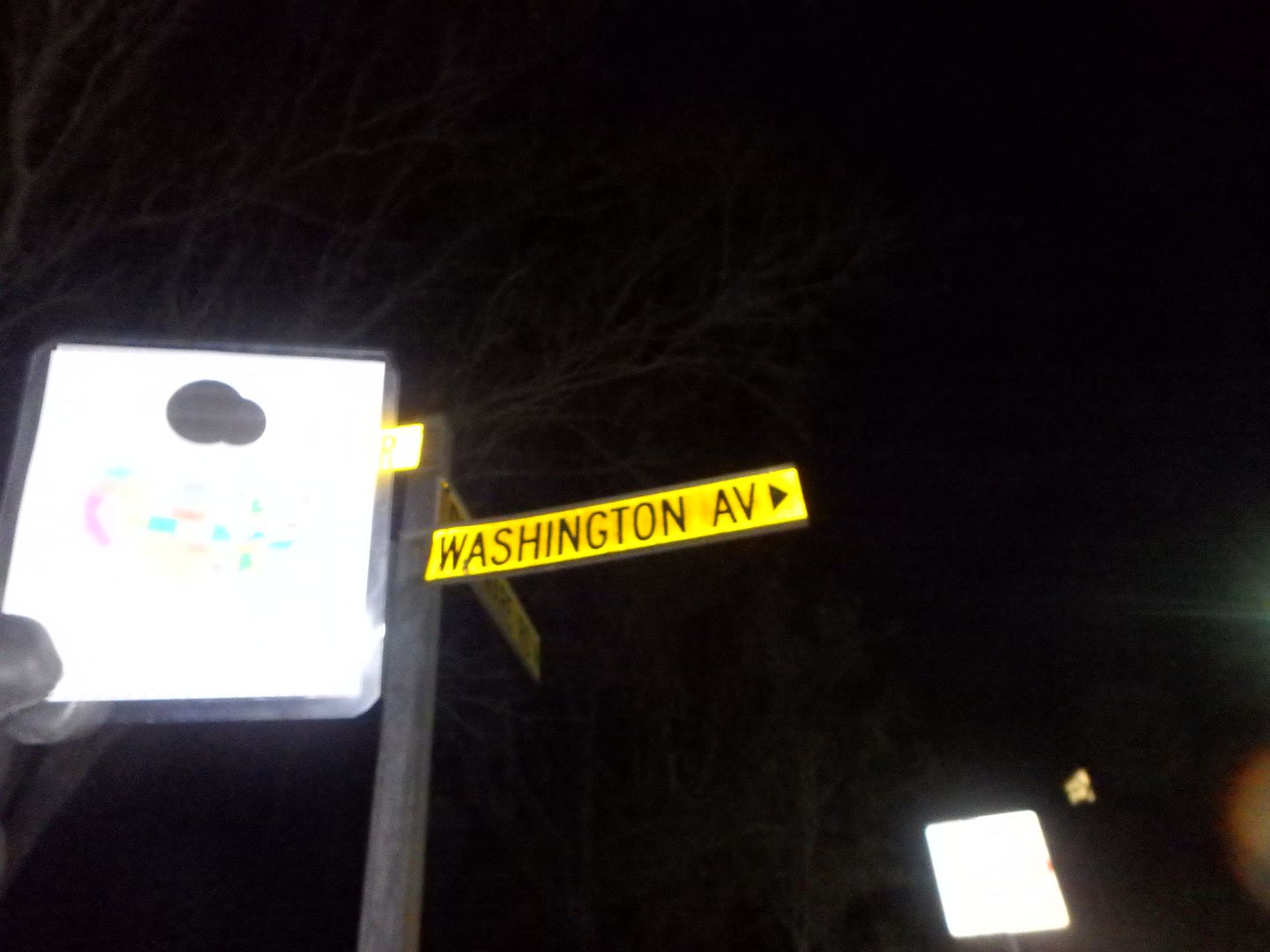 Then to the Gosford suburb of Wyoming:
With an O/A of only 42km/h at that stage and a required O/A for the whole day in the high 60s it was great to head south onto the freeway and faster riding.....