Just a quick update.
Sorry I didn't make it to the 2019 event, even as a helper outer as was planned. 2020 has been a pretty dismal failure all round with everything cancelled.
in 2018, on the 'Messenger' page, I made, what appears to be, the only comment ever which said "
Hi, thanks for the great organisation over the weekend, loved it and enjoyed the run even though it took longer than I had expected. Very proud of my certificate, thanks. I can only post one photograph, can you advise how I can post multiple photographs or send them somewhere so someone else can post them up on the page. Also proud to be the first Honda CTX1300 to take part in an Iron Butt UK ride. Cheers Dave Rose (Honda CTX1300)"
Well, first of all I'm not the proud owner of the CTX1300 any longer, after 2 years I realised it was just too heavy for me when moving it around by hand, it was around 370kg and I dropped it multiple times but thank goodness I got the pannier guard bars from the states!
I am now riding, can hardly believe it myself, a Harley Davidson, XL1200T Sportster Superlow. I'm really liking it, not loving like the CTX but I think it does suit me better, 100cc less but more importantly for me 100kg less and much lower.
Hope to see you all in 2021 but depends on the dates as I've postponed my Route 66 East to West ride from April 2020 to April 2021. I had the tickets etc. in my hand 4 days before Trump stopped travel to the States!!!!!
Best wishes to everyone, hope we can all get together in 2021.
Dave Rose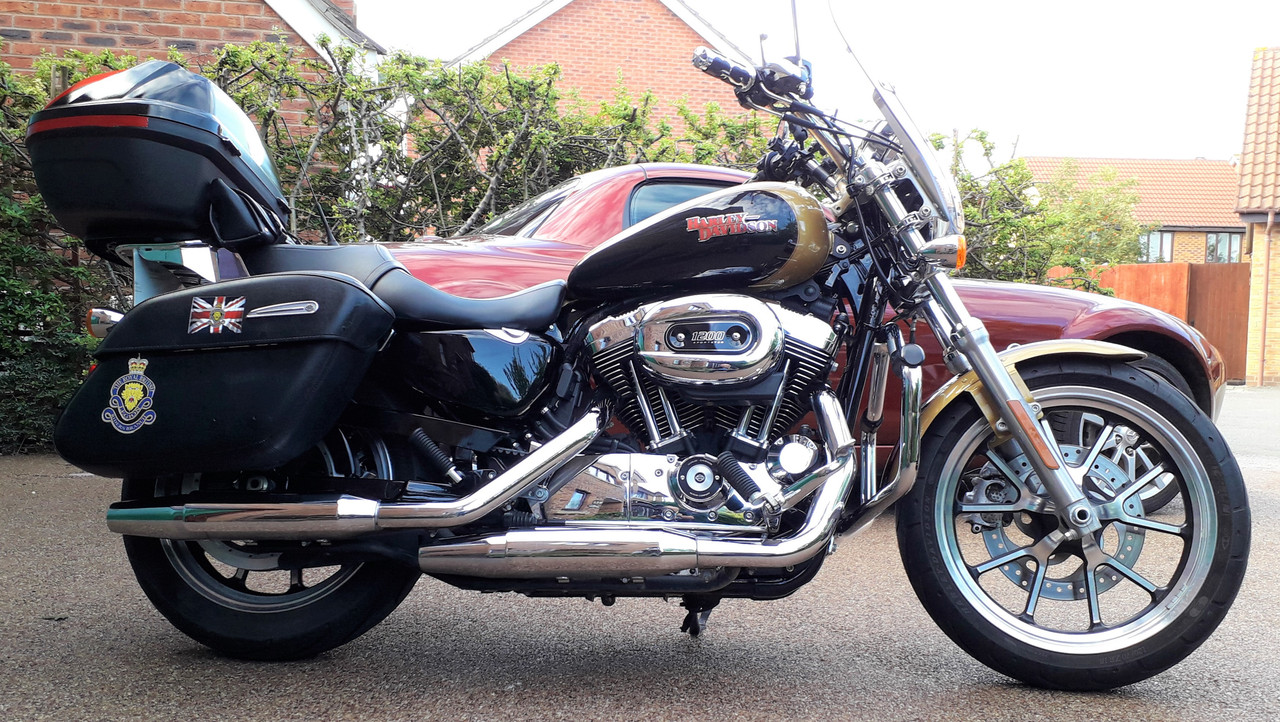 My current ride - HD XL1200T Sportster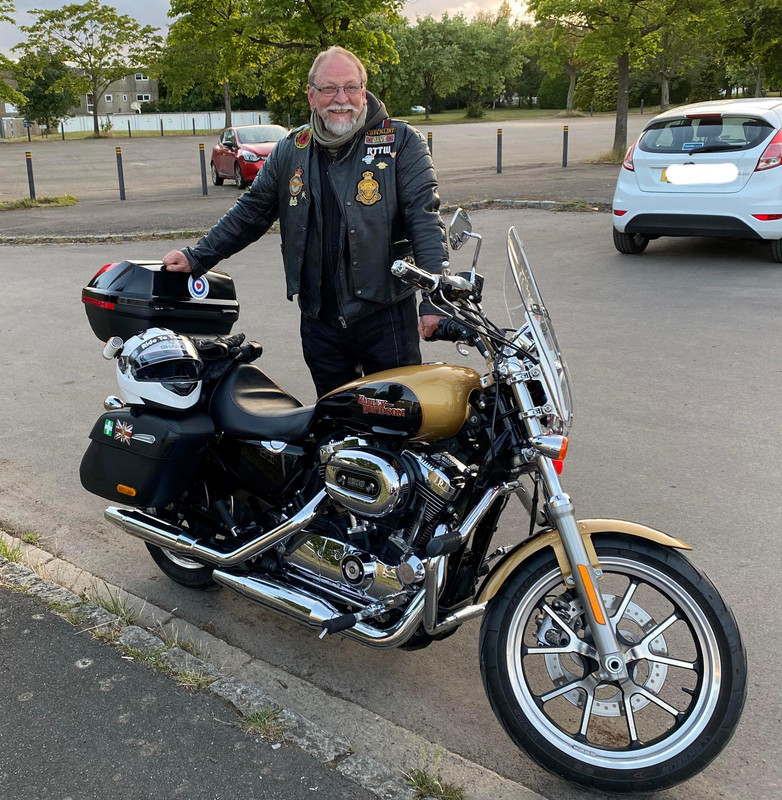 Me, at Carterton, with the XL1200T
At a veterans funeral during the lockdown - I was the only bike escort due to the restrictions.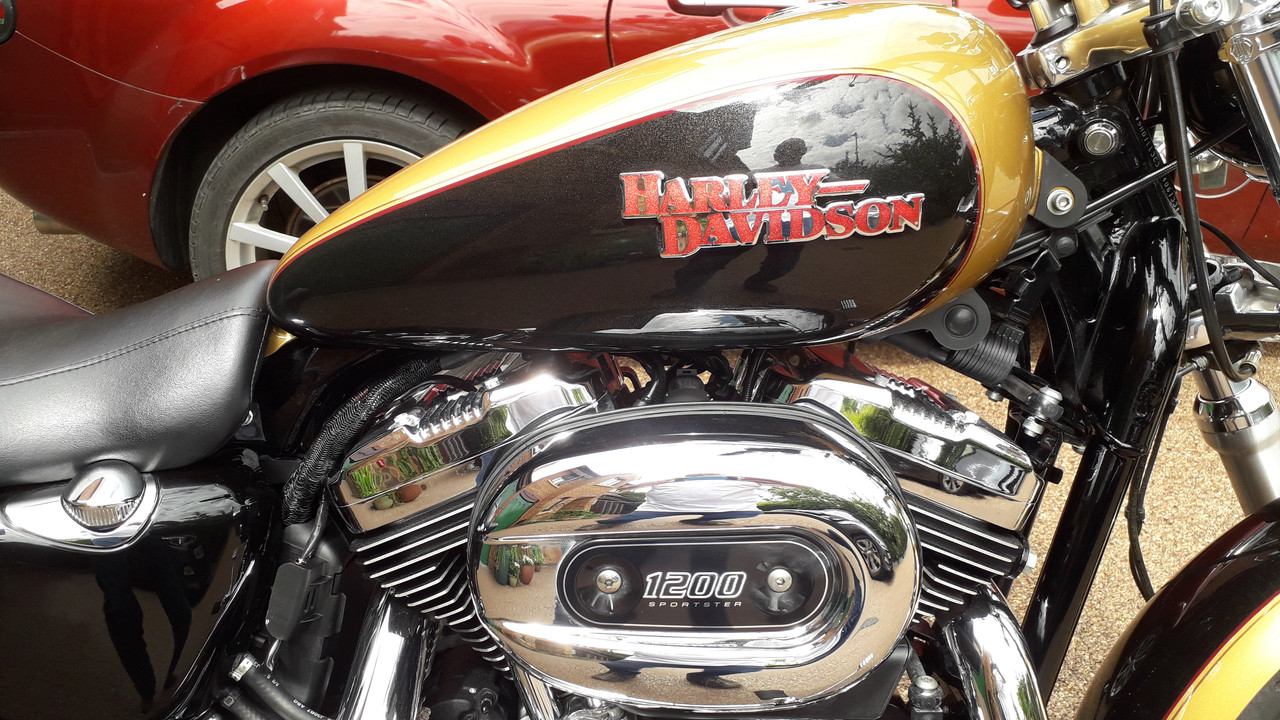 I realise the oil filler cap should not be like that, this was just after I'd taken delivery of the bike and I soon sorted it out so it's flush!
Last edited: