A couple years ago I did a lot of riding. I encountered various conditions, from bitter cold to fierce winds to torrential downpours and sometimes humidity so thick that the bike would stand upright without the need for a kickstand. Here's what I found worked best for me.
Basically, I needed to keep my gear from looking like this:
I purchased a boot/glove dryer that has a "fan only" setting, and that also has a timer. Lots of people use these to dry their riding gear, so it's nothing new. The "fan only" setting is desirable because excessive heat can possibly increase the breakdown of fabrics over time. I found that if I always put the boots on the dryer, even after a long, sunny ride, my boots don't stink! The timer setting is nice because I can "set it and forget it."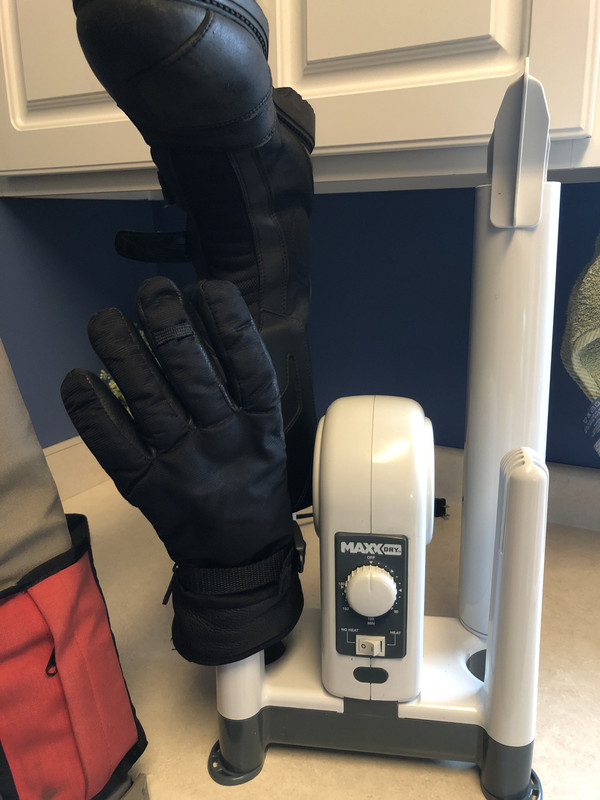 I also purchased a wetsuit dryer from
Underwater Kinetics
for my Aerostich. This is a basically an oversized hanger (great for the 'stich with shoulder pads) and a computer fan. It blows air down into the 'stich from the collar area. My R3 suit is waterproof, but it still gets wet on the outside, so this dries it much faster, and again, reduces the potential stink factor from hot/humid days. This also keeps the suit a bit more open on days that I'm not using the fan.
Not shown in the picture is that I paired the wet suit dryer with a
Belkin conserve timer
, this allows the fan to run for 3 hours before automatically shutting off.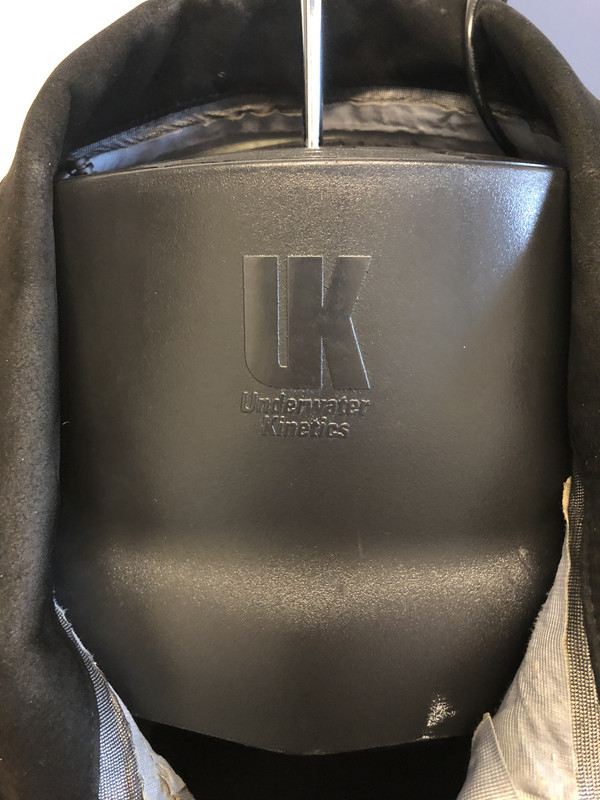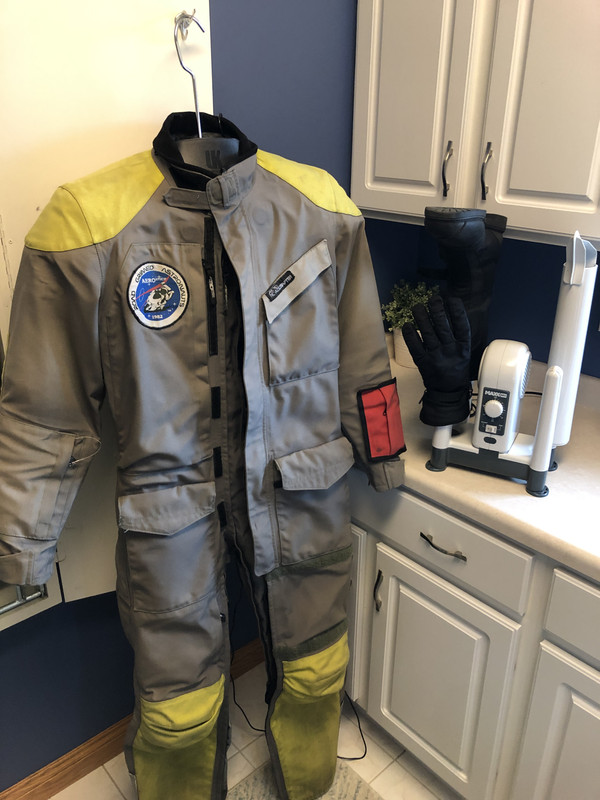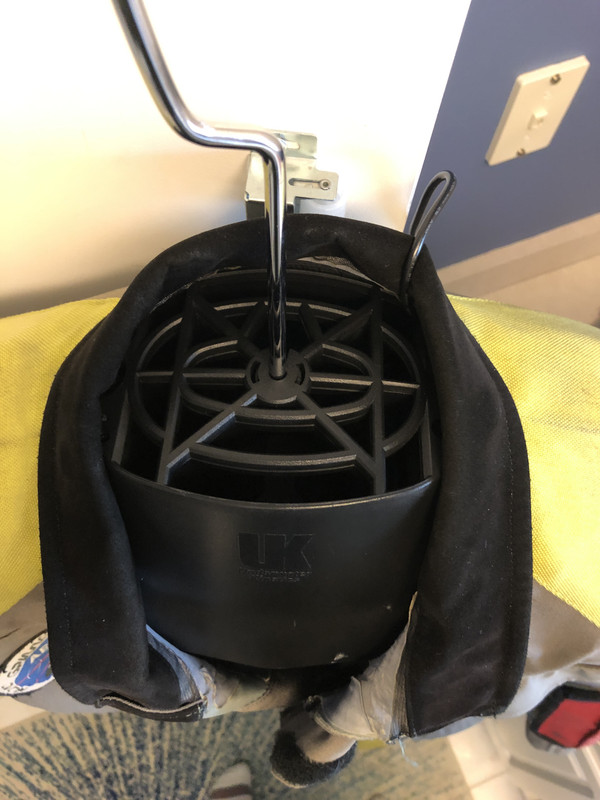 Again, nothing new, I just found that this combo works great for me!