$16,000 OBO
2016 BMW R1200GSA Factory Low suspension, Low seat, Ocean Blue metallic Matte, 48,884 Miles. 10 Year, unlimited mileage,
fully transferable extended warranty through RPMOne, good to June of 2026.
Oil changed every 5k, regular services done. Last oil change at 47,670. Located in Tupelo, MS. Nearest airport is Memphis, TN, airport code MEM. No problem picking you up at the airport if you want to fly and ride.
Shift Assistant Pro, Keyless Ride, dynamic ESA - (Rain,Road, Dynamic, Enduro, Enduro Pro), Nav 5, TPMS, Premium Package, heated grips, hand guards, cruise control, wonder wheel for GPS, On-Board Computer Pro, Rides Pro, LED headlight, LED Aux lights, All three Aluminum hard bags, bar risers, AltRider side stand foot, tool-less aluminum oil filler cap, Rumbux Full Spec Endurance Protection bars - (Upper & lower crash bars with cylinder head guards and fully integrated skid plate - Super easy oil changes, only 6 button head allen bolts), highway pegs, BMW headlight guard and MotoZ GPS Tractionator tires w/7.25mm thread depth remaining.
Comes with:
* Extra set of take off Michelin Anakee 3 tires with ~5k on them.
* OEM Crash bars & Skid plate
* OEM oil filler cap (tool is still under the seat)
* Std height seat in new condition
* All take off hardware and passenger foot peg rubber.
* Two steel keys for luggage & seat + keyless fob and emergency plastic key.
Optional - 1 Gal Bubba Keg hydration system mounted to right passenger foot peg. Extra lid included. Will remove if not wanted and re-install footpeg rubber.
Bike has been ridden by a grandmother, (#454), used for touring/travel and has crossed the continent a few times. Limited off pavement riding, no accidents. Stored in garage when not ridden, hooked up to an Optimate 3 maintenance charger. Covered at night during hotel stays. Some marking on tops of panniers from cargo use there. Some oxidation differences on boxes from where stickers were. Pictures were taken 9/2/20 and are current. What you see is what you get.
This is a fantastic bike for covering ground, be that on or off pavement, slow or fast, from Alaska to Ushuaia, California to Rhode Island and everywhere in-between. Colorado mountain passes, slow single track in the forests of Oregon, The Burr Trail in Utah, it will handle it all. The Factory Low suspension means the peg to seat distance is the same as a standard GSA, it's just the seat to ground distance that's shorter. Swap to the factory Low seat if you need that, and the seat height adjuster allows even more fine tuning. No bottoming out has been experienced. To a non-inseam challenged rider, with the standard height seat, it will feel like riding a GS, except with the benefits of all the GS Adventure perks like the 7.9 Gal tank, etc. Wonderful low center of gravity with the boxer engine that has all the power to make you laugh in your helmet when you hammer up an on ramp to merge, or tractor along at idle on the trail over obstacles without drama. Enduro Pro mode raises the suspension nearly 2" and turns off the ABS for easy off pavement adventures. Rain mode tames the beast for those times we all get caught riding in less than ideal conditions. This bike has it all, and gives it all back when you need it too. A very easy bike to ride well at low or high speeds.
Feel free to ask questions via PM or in the thread.
Excellent Rally or Cert bike. Where will your adventures take you? Where will this bike take you? Find out!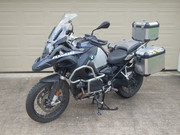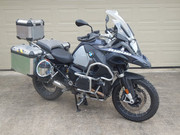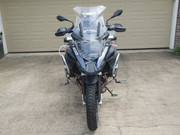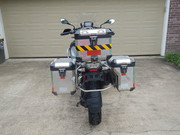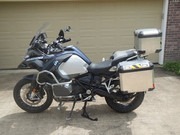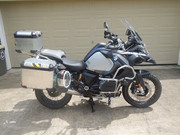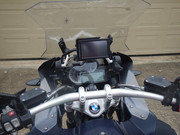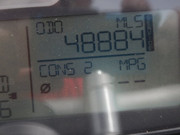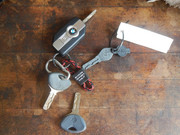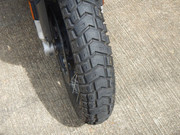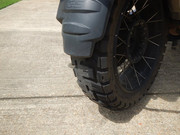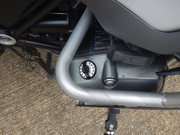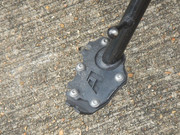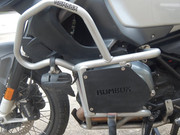 Last edited: