My rally-ready 2008 FJR1300 is sitting in my shed having been ridden for only about three hours this year. I have 5 other bikes fighting for attention.
Here in Oz I think the simplest way of selling the bike is to pull all of the hardcore bits off and sell it stock on the open market, but I've spent quite a while figuring out what works for LD rides and of the about 103K on the odo I have enjoyed about 85000km of 'on the clock' riding on this bike. I'm starting here as I'd like to see an LD rider or someone wanting to become an LD rider have a package ready to ride.
Here's a pic of the Yamaha that probably looks familiar to most of you anyway: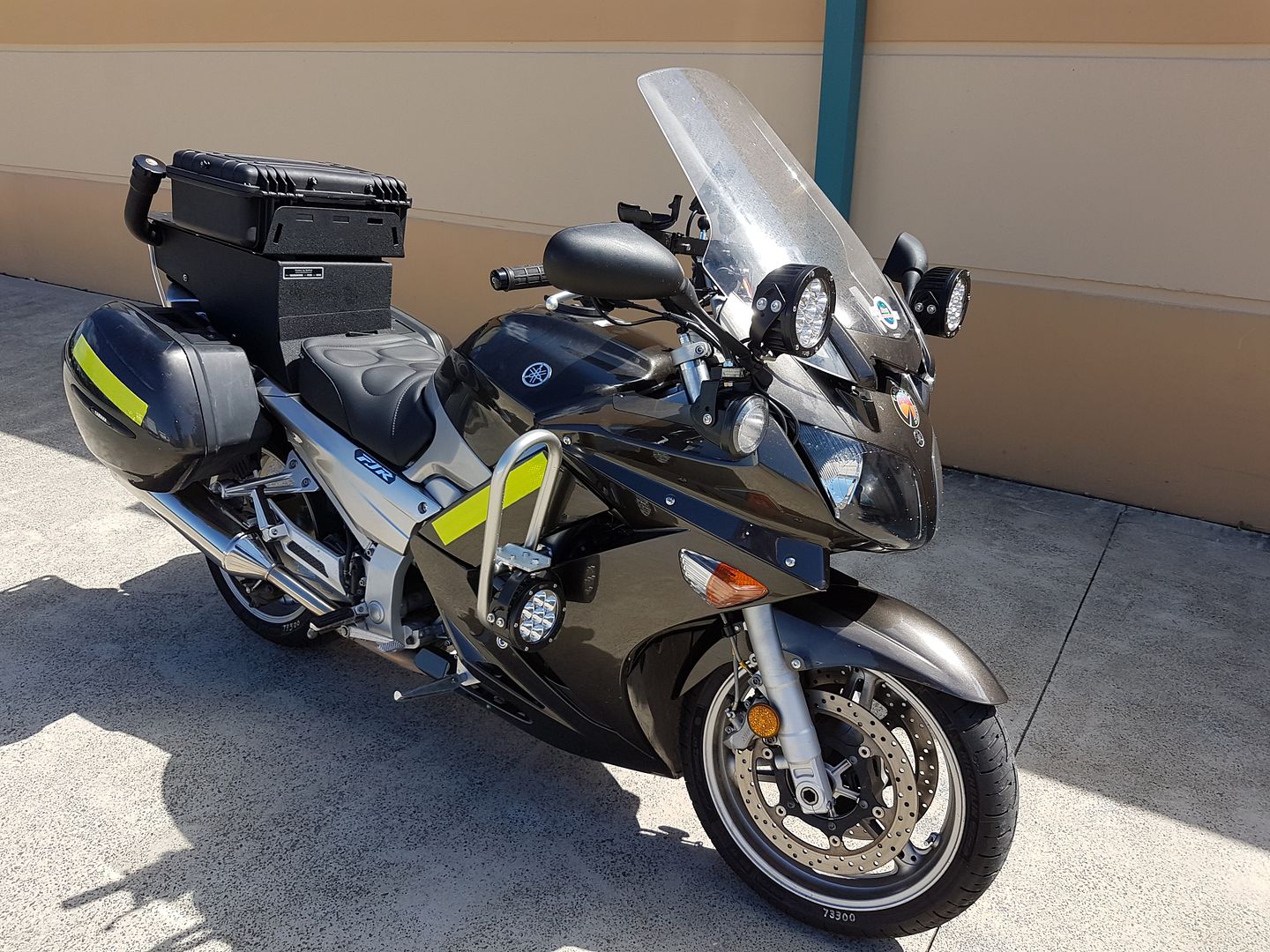 It has a few extras:
4 x 35W LED spots on a high beam connected Skene controller
2 x 25W LED wide switched on low beam
2 x H4 Cyclops headlights
Eastern Beaver PC-8 fuse box
Starcom system
12V SAE for charging/heated gear
Voltmeter (LOL)
Higher screen
Wide mirrors
Handlebar risers
A couple of RAM mounts
Dash shelf
SW-Motech/ Bags Connection tank ring. The horseshoe type.
Oxford heated grips
Mick from Goulburn seat front and rear
Maple Farkles auxiliary fuel cell.
Pelican case
Highway pegs
Crash bars
$7500 for the bike as is, I'm not looking to sell bits.
The stock items like mirrors, screen and rear rack are included of course.
The bike is in good condition, though the right pannier is scratched from having a lie down in the Sandy Hollow servo gravel about 1 minute before the clock stopped on a BunBurner Gold. Gotta love those crash bars, though.
If you're interested just post up here or ask questions in this thread.