Here's a picture of the toolkit I carry on my bike. Yes it's enough to let me do almost anything I might need out on the road (obviously I carry gaffer tape and cable ties as well
) and it will shortly include some sort of extending magnetic mirror pickup thingy and some heavy gauge wire in lieu of a bent coathanger.
These are either end shots of the bit of tubing used as a torque extender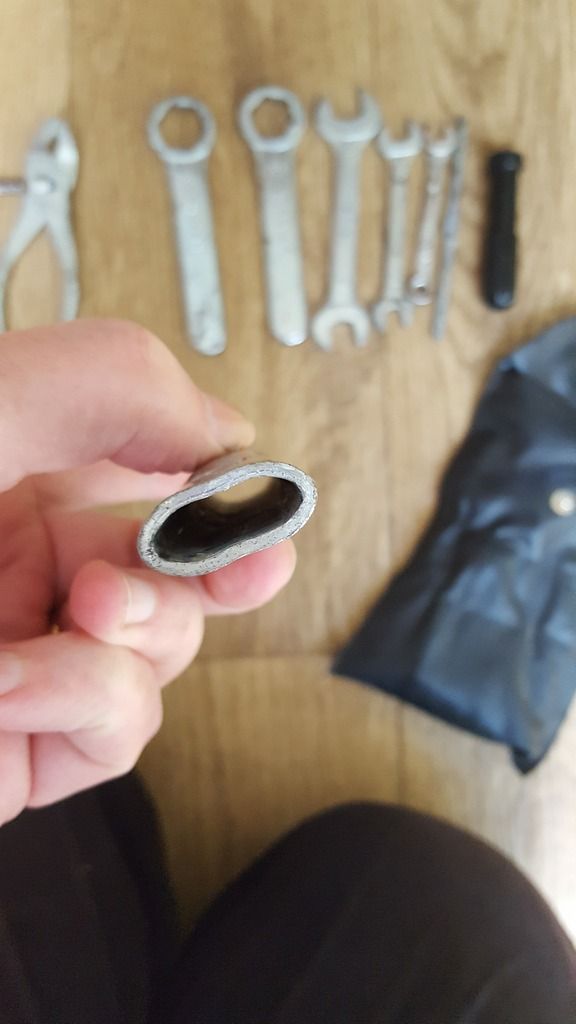 I needed to adjust my chain on the way back from Romania and I could [just] crack the wheel nut (last tightened by a professional mechanic using a 6' bar) but it was the devil's own job tightening it up afterwards. My first attempt had me readjusting my chain after a few miles and I spent some while getting that extra quarter turn in.
I'd really like to carry something to give me a bit more welly for that job and while the obvious answer is a separate 24mm spanner with an 18 inch handle I thought some of you might have some bright ideas.
What's the most useful and convenient thing I could add to that kit?