Premier Member
IBR Finisher
21 June was the Winter Solstice and what better reason for a ride?
Shane had planned to join me, but a text at 1:00am explaining he had a coolant leak on the Aprilia meant this was a solo ride for me. I headed out of the garage at 1:50am to my local ATM for the start docket. However, the ATM was out of paper, so I headed over to the nearest servo, to collect the docket from the sleepy attendant.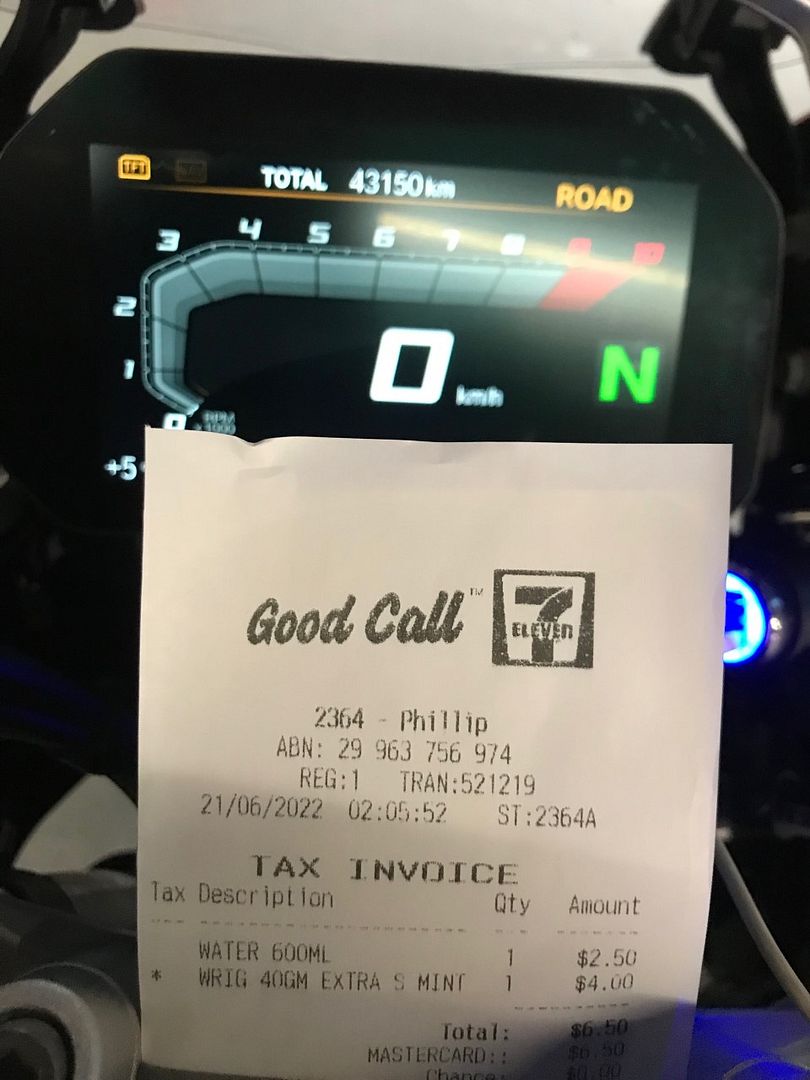 Start docket at 2:05am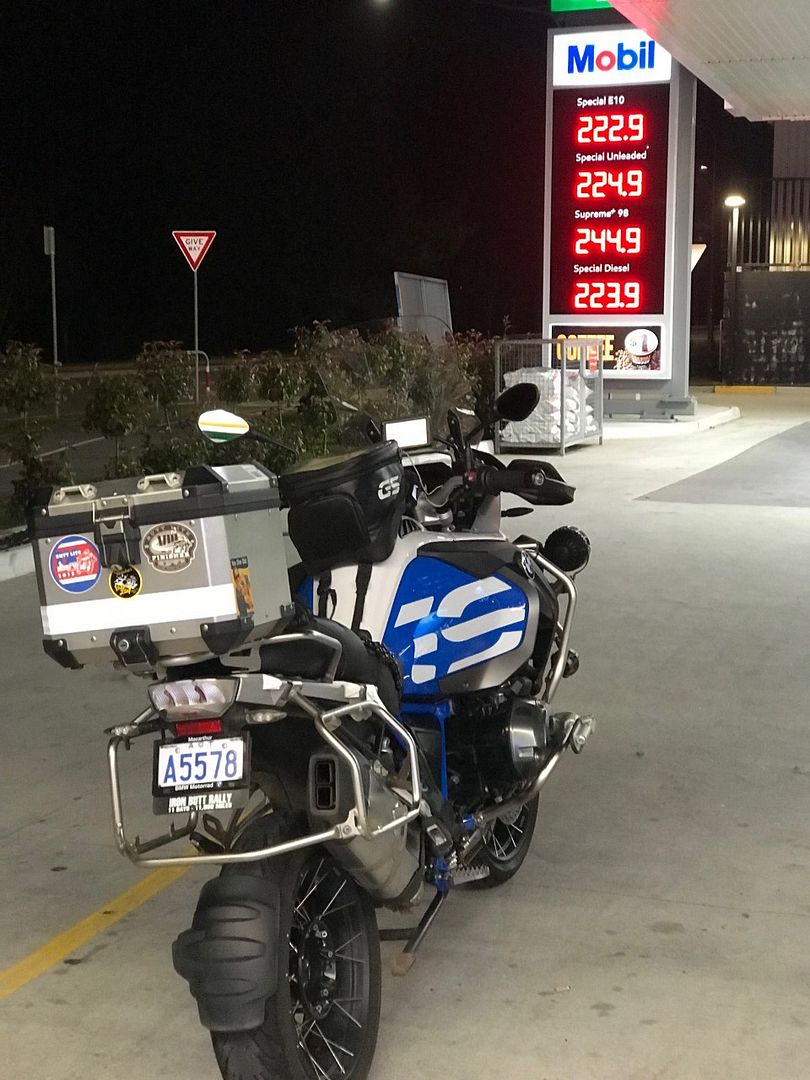 Its 2022 gas prices
Rolling out of Canberra over Hindmarsh Ave, I rode through a mob of roos, just hanging out on the roadway and verge. No one made any sudden unexpected movements, and we all went about our ways with no drama. Turning onto the Majura Parkway heavy fog settled, which was to stay that way all the way through to Pheasants Nest, where I stopped briefly to change gloves. It was cold and damp, perfect for the Winter Solstice.
Rolling through the North Connex tunnel I basked in the luxurious 21 degrees inside. Glorious! Stopped at BP Beresfield to refuel before continuing onwards to Gloucester, Bucketts Way is an absolute mess with damaged road surfaces and extensive roadworks. Stopped for a coffee and chance to warm up in Gloucester, as the sun was out and the temperatures climbing into double digits.
Gloucester, NSW
From Gloucester I took the road less travelled to Wingham, Killabakh and Combyne. This was a wonderful piece of undulating hill country road bathed in sunshine. I made good progress until the road changed to gravel and dirt as it climbed up through Killabakh. The dirt road gradually turned to well-formed fire trail, perfectly rideable but a much slower pace. The views were spectacular! I was happy to rejoin the Oxley Highway and head for the Pacific Highway where I turned northwards to motor up to Urunga.
North bound in some warm sunshine

Gravel surfing reduced the overall average speed somewhat
Urunga was bathed in warm sunshine, 21 degrees! Bliss. I shouted myself fish n chips for lunch, then headed back to the freeway to point the bike southwards to Canberra.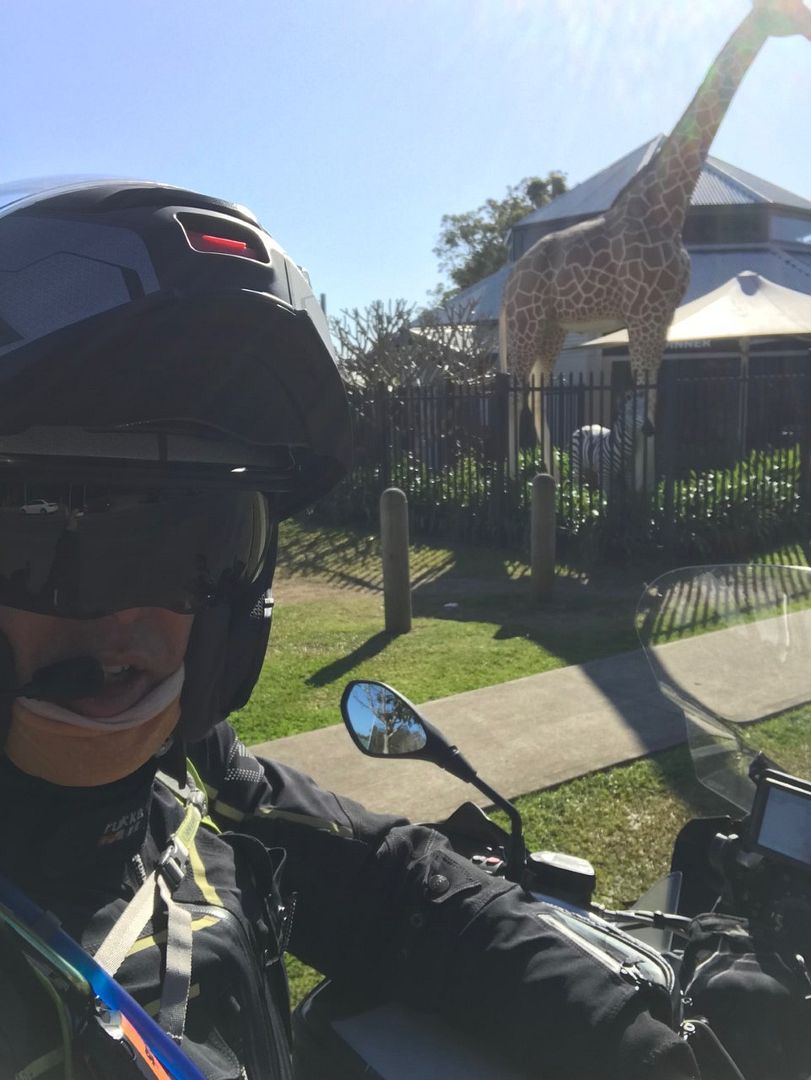 A selfie in Wauchope, NSW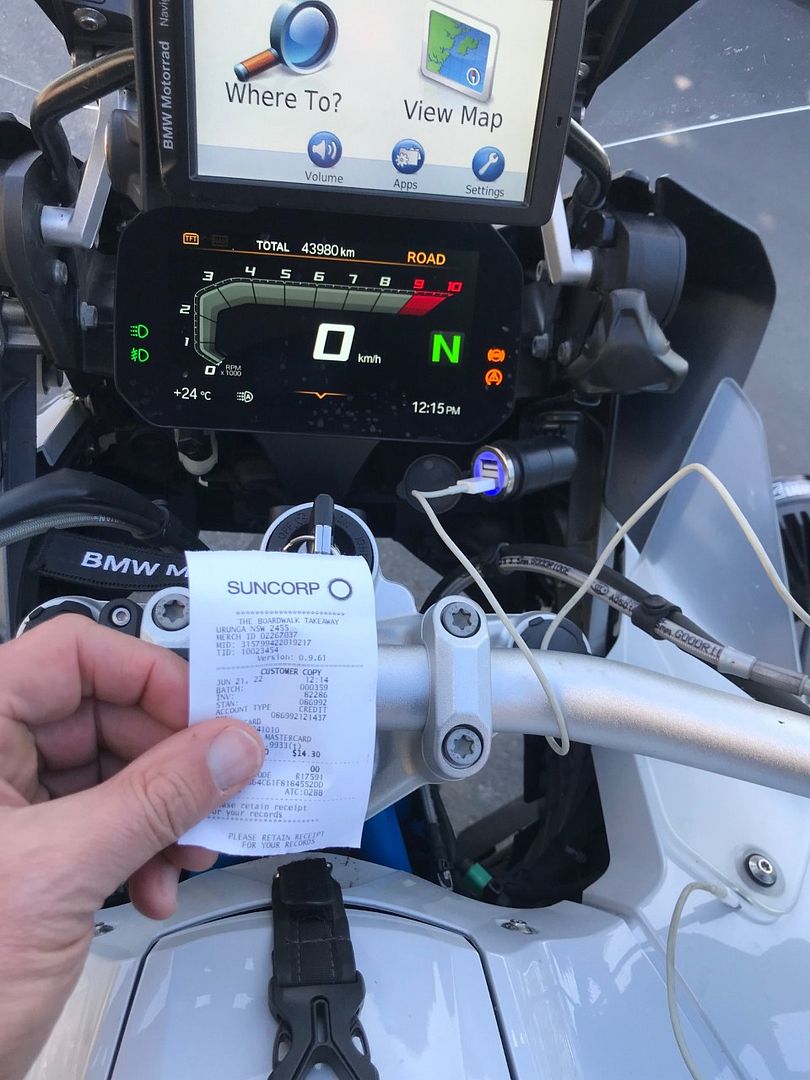 Urunga, NSW and time to head home to Canberra. Check out the temperature!
Not too much to say other than I watched the miles go by, listening to music and just relaxing. Stopped to refuel at the old Rock servo. The price of gas stings but that's a first world problem. Rolled through Newcastle as rush hour started, and then through Northconnex/M2/M7 smack bang into the middle of Sydney rush hour. Ouch!
Another tank of gas at The Rock Servo
The traffic eases just past Campbelltown and I stopped for some food at Pheasants Nest Truck Stop. Continuing on towards Canberra the Hume was super busy with semi's all heading southwards.
Dinner at Pheasants Nest, NSW.
The temperature slid into single digits and then sank towards zero as I rolled by Lake George. Soon enough the lights of Canberra rolled into view and retraced my steps back to the same servo I had started from. Docket collected and job done! The Winter Solstice ride was in the bag.
Finish Docket, job done!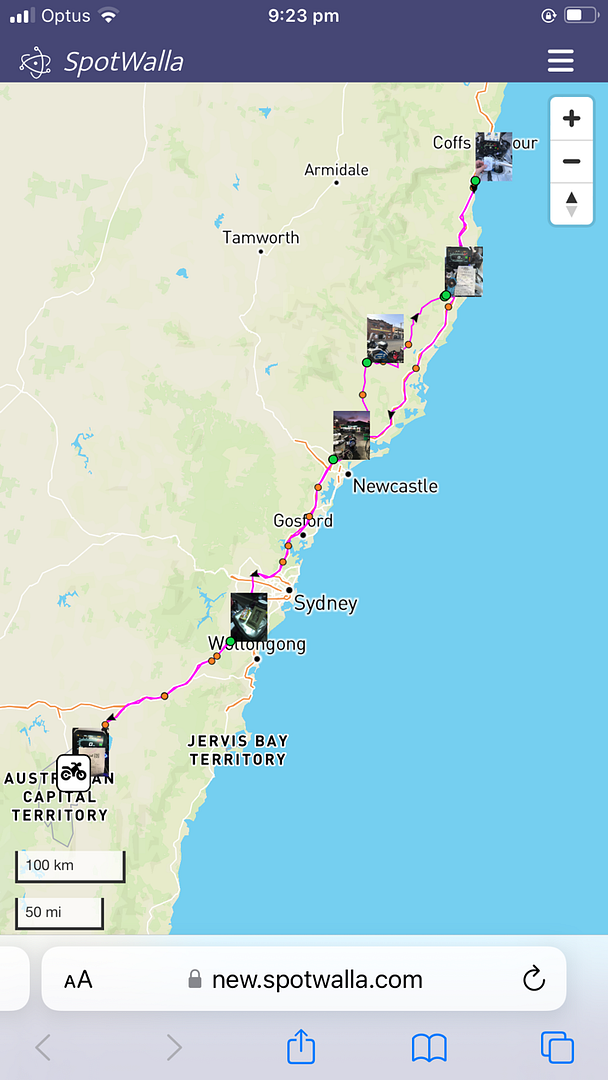 The road less travelled from my Spotwalla Link