SOLD
I have decided to sell my 2012 Honda Gold Wing as I am starting to get comfortable with the RT and with the 2017 IBR coming up any extra money will be wisely spent. Really, the wife said it must go.
Since I travel for work a lot and not around I decided to take the Gold wing to my dealer where I have bought 7 previous Gold Wings to have them sell it for me. This also will allow someone to easily finance the motorcycle if they want to.
The price is listed at $13,999 which is below market price but it does have 77,900 fun miles on the clock.
I forgot to mention that the my Gold Wing has new tires and suspension front and rear. I put progressive springs in the forks and a new Honda OEM rear shock. I also have a new Progressive heavy duty spring to go with the bike.
I have so many extras that it is hard to list them all. Below is what I remembered so far. I have 13 years of Gold Wing parts and tools that I will give to the buyer.
Here is a link to my Gold Wing at Rick Case Motorsports
http://www.rickcasehonda.net/default.asp?page=xPreOwnedInventoryDetail&id=31724 95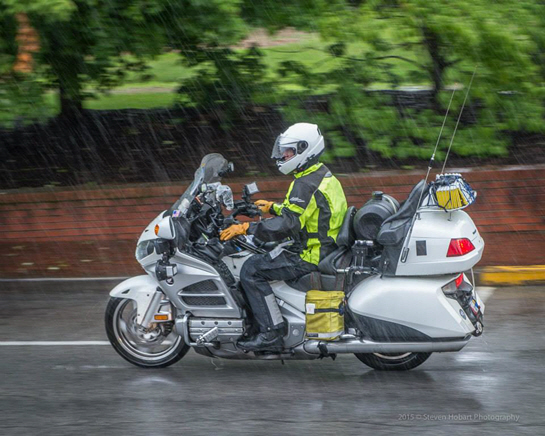 Report this image
2012 Honda GL1800 with ABS and navigation
Updated navigation maps
Two spare rear wheels
Fuel Capacity:

11.4 Gallon Total Capacity

Tour Tank 5 Gallon

with Internal Baffle, Extended Fill Neck and Vent Tube
Range: 360/390/410 @ 80/70/60 average MPH. Farthest between Fill-up is 410
Navigation Equipment:

Honda Built In Navigation with XM Radio, Weather and Traffic

Use While Moving Modification
Tires:

Front Bridgestone G709 with 24,000 Mile Life.
Rear Tire
Last edited: