The announcement that the Inaugural IBA Australia Muster would be in Parkes in July sent me scurrying to the keyboard to order a heated vest and gloves. I'd read about these things and managed for years without, but this time it looked like a wise investment. The second consideration was to avoid sub-zero temps for as long as possible, which immediately suggested doing as much of the 1600 kays as possible in the Sunshine State. Hence the Tadpole Ride. A very small "fish" among much bigger critters.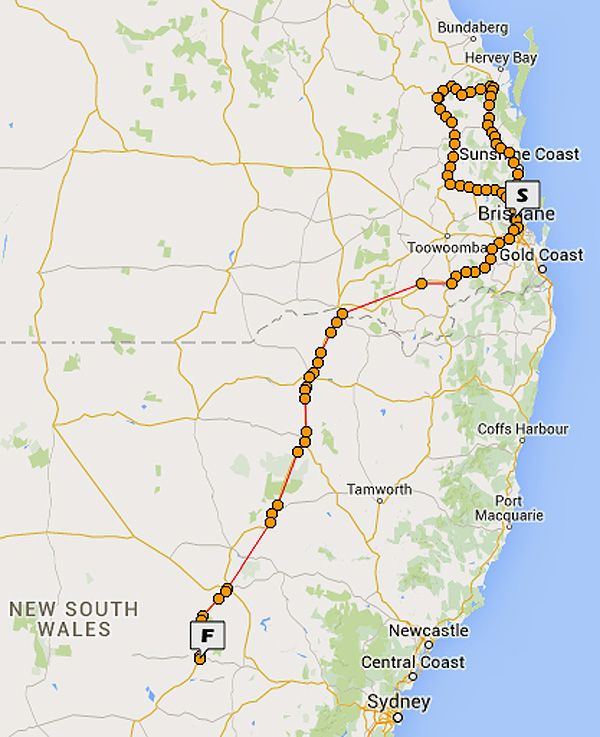 Missus Biggles had moved on from eye-rolling when hearing about the plan and just wanted to know when I'd get my sleep (after my WA Ironbutt series had earned me some finger waving). I figured an early afternoon departure for a loop up the Burnett Highway and across to the Bruce for a snack then home for a few of hours in my own cot would set me up for a cruise down Kangaroo Alley to a suitable check-in at IBAOz HQ. No rush, time for a few pix and everyone's happy. I'd ridden this route plenty of times, always vowing to stop for photos and always too goal oriented to get off the bike. This time pix were in the schedule.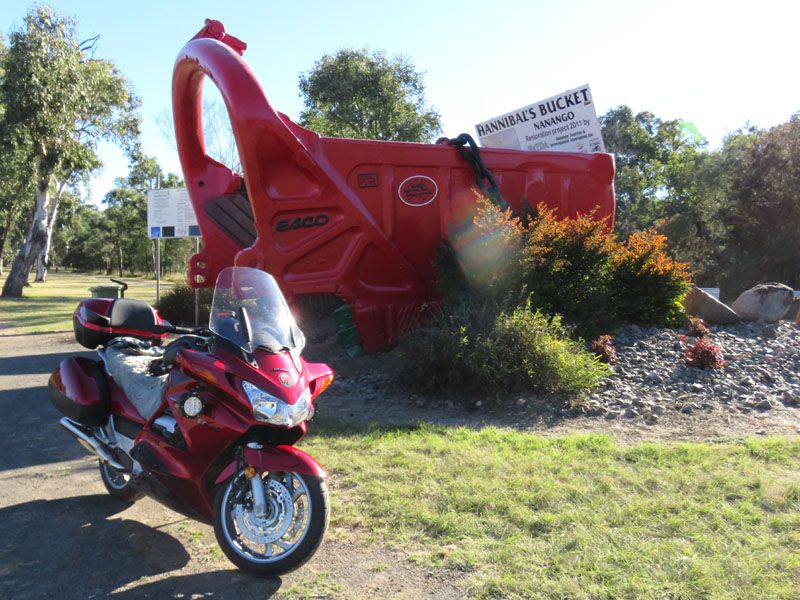 No caption needed there! Continuing north to Ban Ban Springs for a fuel and corner docket and then turning east to Biggenden as the sun was setting behind me.
Mt Walsh glowed magnificently, begging to be photographed. Hard to give it the prominence it deserves without zooming in and excluding Ruby 2.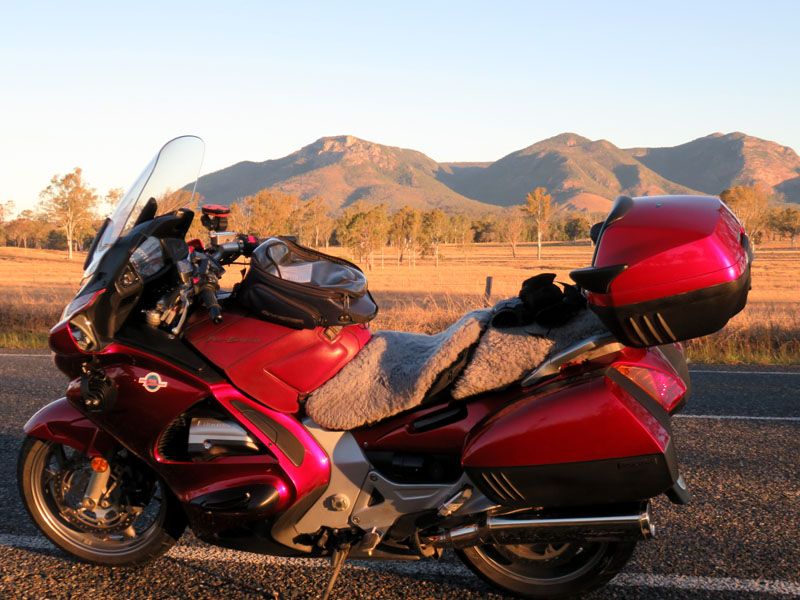 A few years ago a group I ride with visited this private museum in Biggenden. It's nothing special from the road (except, pehaps, a declaration of carelessness about the ownership of official signs). But inside is an astonishing array of machinery. To us, the room full of Douglas motorcycles (maybe 10 or more) would warrant the token entry fee. Beyond that there is a Tiger Moth hanging above an eclectic array of farm machinery, a room full of sewing machines from every era and so on, beyond my recollection.
It was during the ride in the dusk eastbound from Biggenden that I had my NDE (Google it) when overtaking a farm ute and seeing a dark green Commodore with no lights 50 metres ahead. That's when you go to instinctive reactions mode. No photo!
An eminently forgettable "Angus Roll" (be warned) at the Kybong servo was a poor excuse for dinner. Arriving home, I assured SWAMBO that I'd dined and hit the sack. My planned three hours in bed contracted to one, ending at 10:00 with me wide awake with no reason to tarry. Down to my usual launch servo and out through the deserted tunnels to the Cunningham highway. The roo density went beyond comfortable west of Warwick and back to zero west of Inglewood only to bounce back south of Boggabilla, my next refuelling stop. Express then to Gilgandra with no roos in the notorious Pillaga forest or south of Coonabarabran. Beats me how the distribution works- maybe some farmers shoot them out. Maybe they have a preference for certain crops- I don't recall seeing many in cotton country.
You don't need to go to Arizona to see archetypical cacti- Gilgandra has plenty:
Nor is Africa or the zoo the only place to see rhinos. It seems this colourful variety have a bit of a claim to this territory, as the Elvis cousin is to be found at the Information centre in Parkes.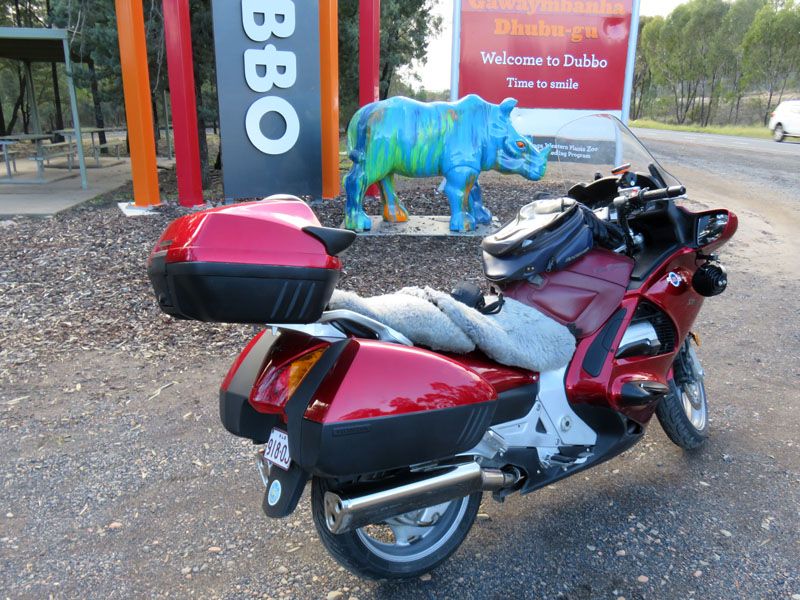 Arriving at the Check-in, I was intrigued to see which one of our crazies was riding the scooter, but apparently it belongs to a local, not a "Hopeless Class" aspirant.
Once assured my paperwork was in order, and suitably attired in the IBA clobber, I retired to Henry's digs for a recuperative nap preparatory to the evening's events.