I've been waiting for this to arrive so I could post the RR: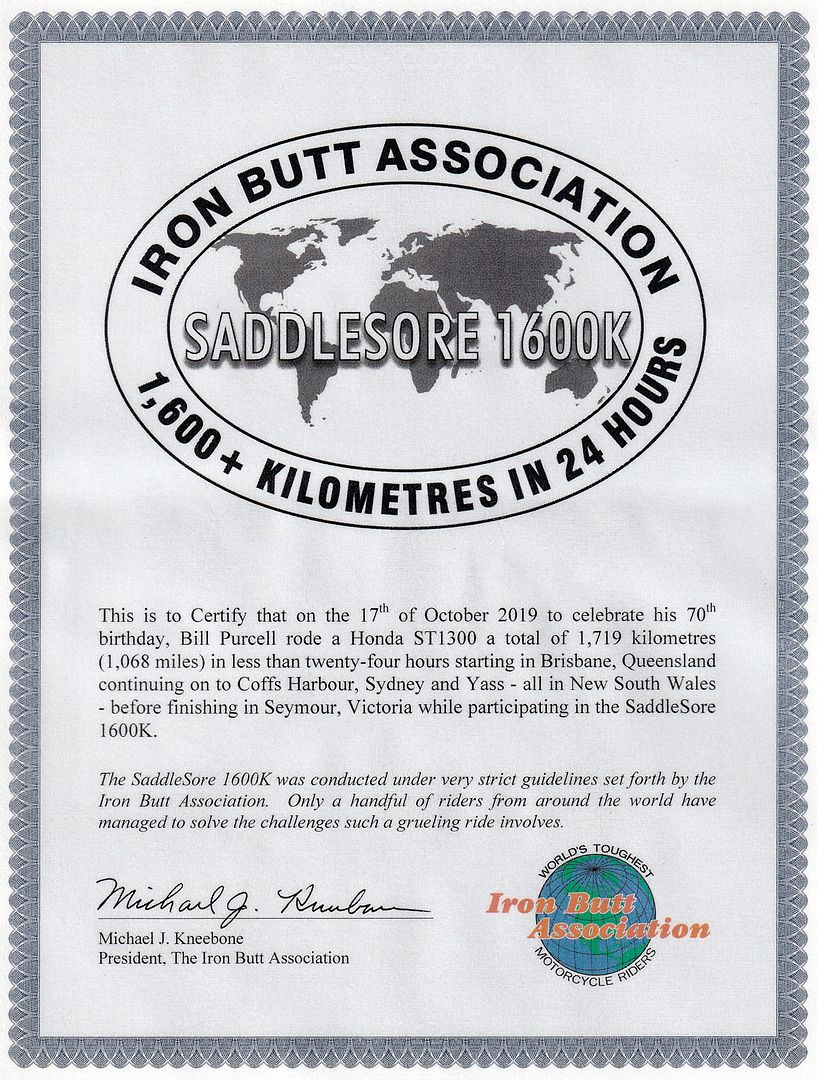 Leaving Mrs Biggles sound asleep, I set Ruby2sday purring in the driveway for her portrait before departing on time at 1:00am for my start docket. I had full fuel, so I bought a Cherry Ripe, even though it's usually the celebratory purchase for an end docket. Well, it was my 70th birthday, so why not mess with tradition? I did this same ride exactly a year ago.
I love the St Helena tunnel which is approaching its 4th birthday- that rise up over the ridge is sweet. With nary a vehicle seen for ages, I jumped off the bike to snatch an illegal pic. There's probably a camera in the tunnel with a legal pic of me off the bike.
The morning mists dropped the temperature to 12 and presented a mellow image.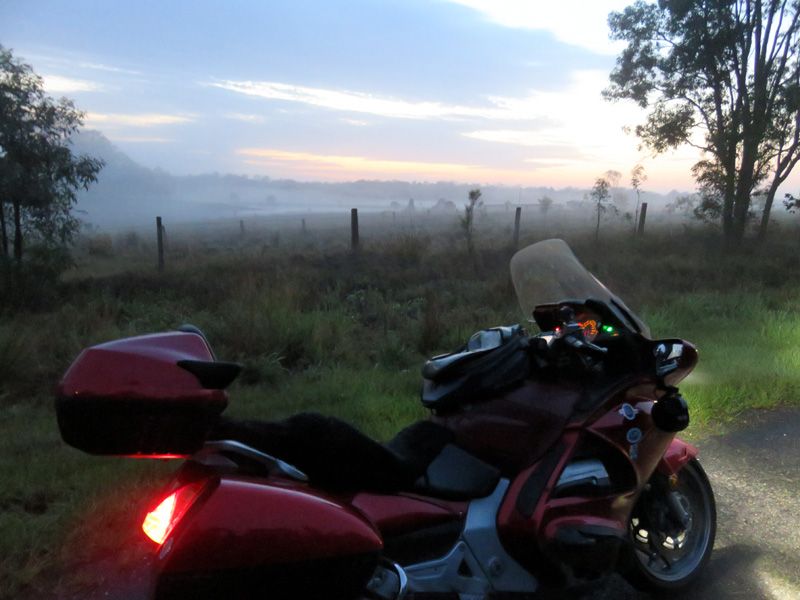 I did do a couple of things diffently this trip, the first being refuelling in Coffs instead of the Shell at Halfway Creek. No biggie, but I was trying to break the annoying routine of traffic lights, heavy traffic and speed limits that comprise the Coffs experience.
Breakfast was needed, and I'd used the Mackville Maccas before, but the Nambucca bypass has thwarted that. But to my delight there is now a roadhouse on the bypass and Maccas are in business. I am impressed by the way they have embraced the local culture: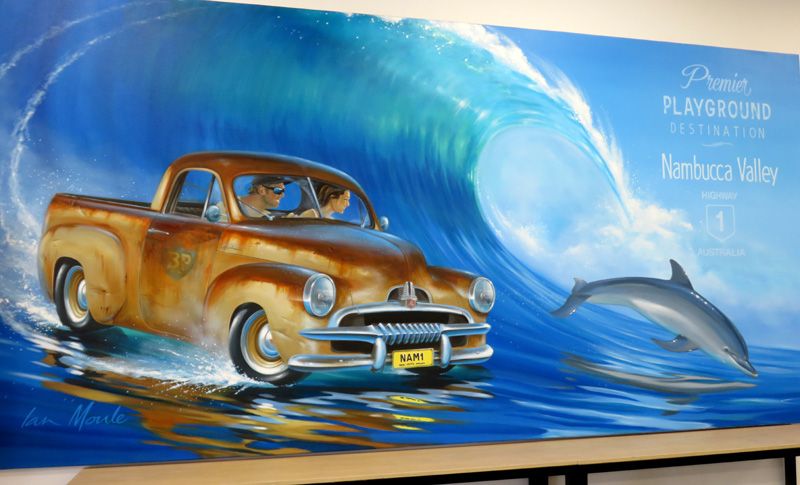 but I'm mighty unhappy with these devices:
I really like the personal touch of working out my never-changing order with the schoolgirls at the till. These screens aren't especially user-friendly for a septugenarian so the girls usually end up tapping in my order. I couldn't work out how to add an extra shot to the mandatory capuccino.
Through the maelstrom that is Pennant Hills Road any time of the day but unbearable in the middle of the day, I rode telepathing encouragement to the workers building the tunnel.
The next stop was to stretch the legs and drain the water at the John Mackey Rest Area on the Hume. It's part of the Memorial Drive from Sydney to Canberra. Gum trees enchant me when they assemble like this.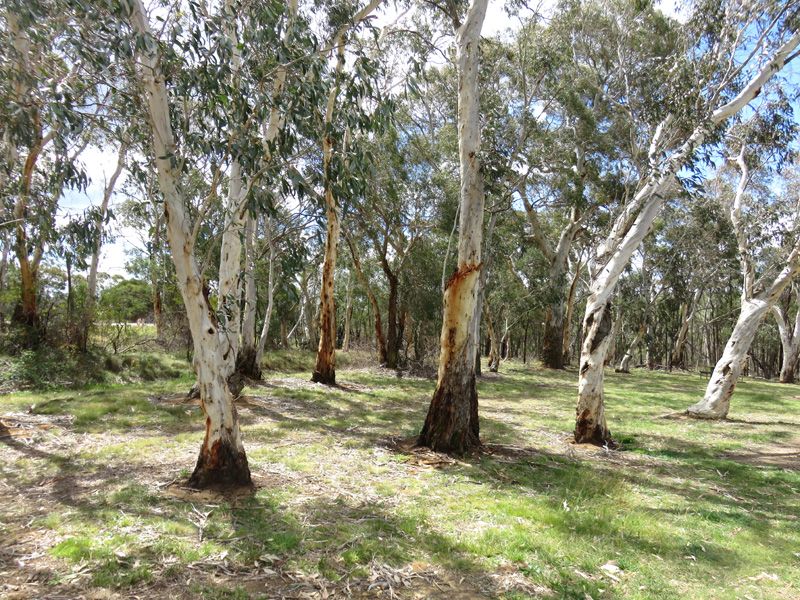 Mackey's heroic story was well worth reading. The island mentioned is in Borneo.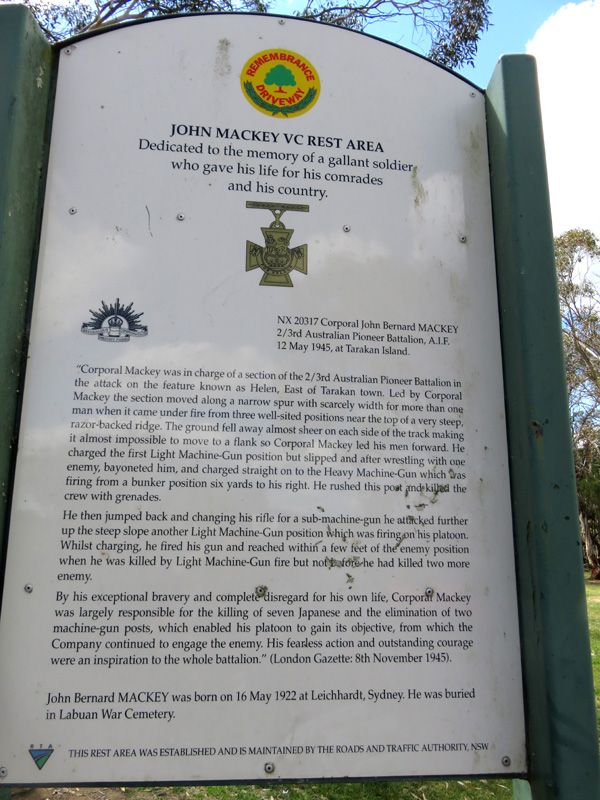 I recall my first Ironbutt ride in October 2012 when I had planned to stop in Broadford but decided Brisbane to Melbourne sounded much better, and I felt I still had gas in my endurance tank when I had breakfast in Wangaratta. I was there, off the highway, because it was quite difficult to find even a decent rest area back then. So I was duly impressed to find capitalism has triumphed again and there are now several attractive Service Centres on the Hume, including one at Wodonga. For some abstruse reason, some of them in Victoria are called "Logistic Centres" which sound more to me like Army bases than petrol stations.
I've stopped in to Yass before, and seen plenty of parked semis, but the decorations on this semi deserved a photo. You don't see many as colourful as this.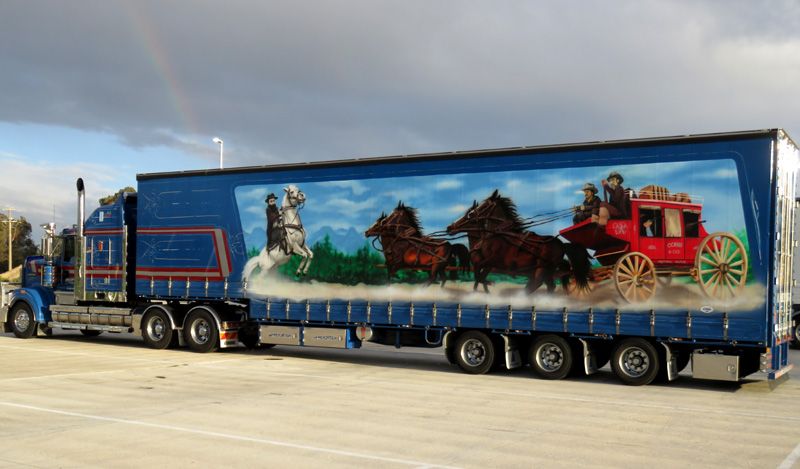 It seems odd to be riding west to go south, but that's the Hume for you. I was looking straight into the sun, so figured I might as well take its photo. I know sunset pix are supposed to include the bike, but even stopping isn't permitted, so getting off the bike was out of the question (unless I feigned a puncture, and I'm not that keen).
When I arrived at 9:00pm I noticed there were quite a few bikes parked at the motel, but paid them no heed. In the morning I was astonished to realise the troupe was enroute to the same Rally I was going to, the annual Christian Motorcyclists' Run, this year in Anglesea. So another photo was called for, since we were all there without having planned it that way.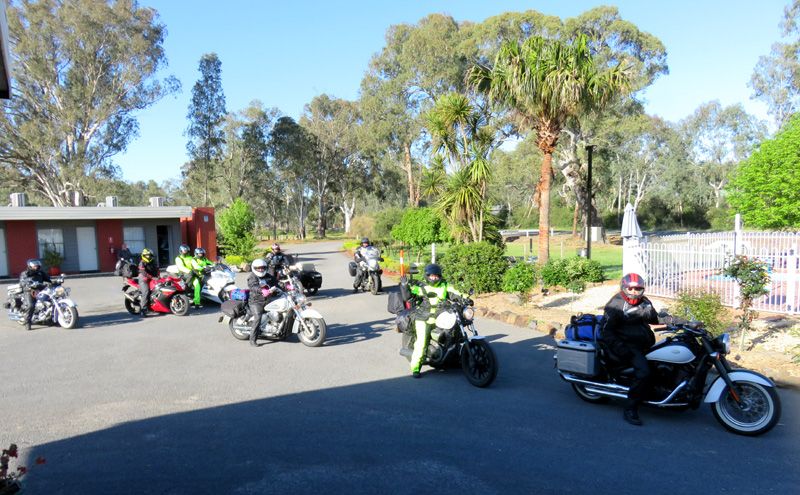 The map of my SPOT: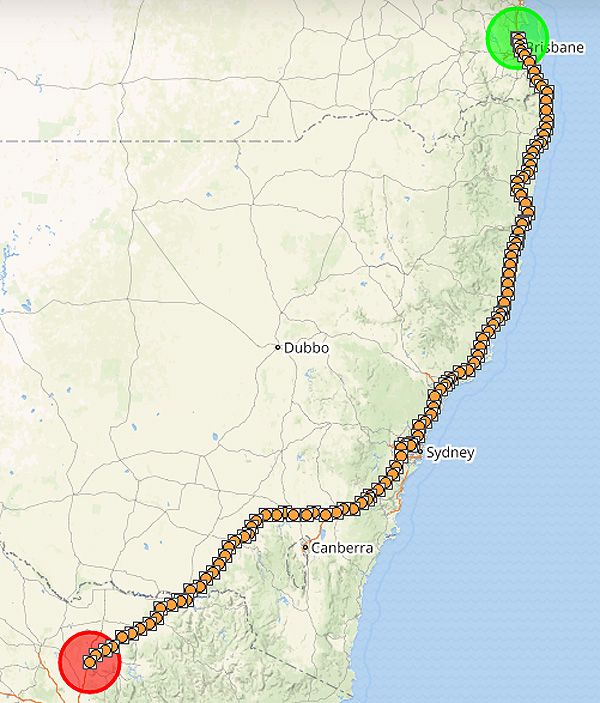 which can be seen in detail at:
https://spotwalla.com/tripViewer.php?id=20a825da5c49f8e8e3&hoursPast=0&showAll=yes