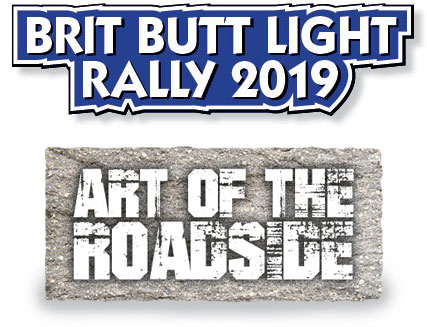 Entry to the 2019 12-hour Brit Butt Light Rally is now open!
Saturday 13th July 2019
Starting and finishing in Bingley, West Yorkshire
8am to 8pm, 666 mile limit
52 bonus locations available throughout the UK and plenty of combos to get stuck into.
52650 points maximum, but you wont have time or miles to visit everywhere to score that, but how well will you do...?
More information and the link to the entry form is available here:
Brit Butt Light Rally 2019
If you have any queries please ask here, Facebook or email me at:
[email protected]
Thanks, Lee​