Any of you guys recognise this tank?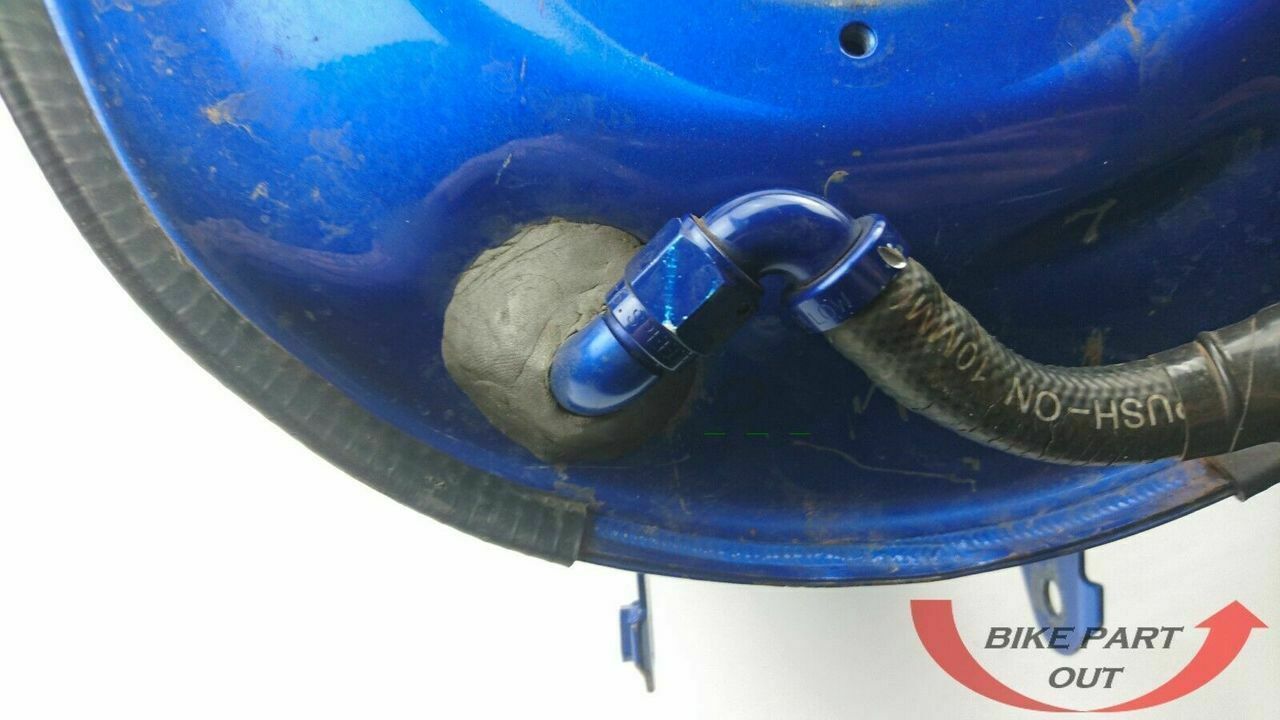 I sold my beloved blue S10 to Crackaz last year and the tank has rusted and started to leak. Terminal.
I found this tank on ebay at a well known online wreckers in Dubbo. It shows an aux bulkhead fitting with maybe JB weld or something around the base. There is no plan to fit an aux tank to the bike at this stage.
There are a few scratches on the tank which is fine, I'm just asking if anyone knows what's under the 'JB weld' and if they have any first hand concerns about this exact tank.
I've drilled a bunch of tanks and am not asking for any general advice on such capers.