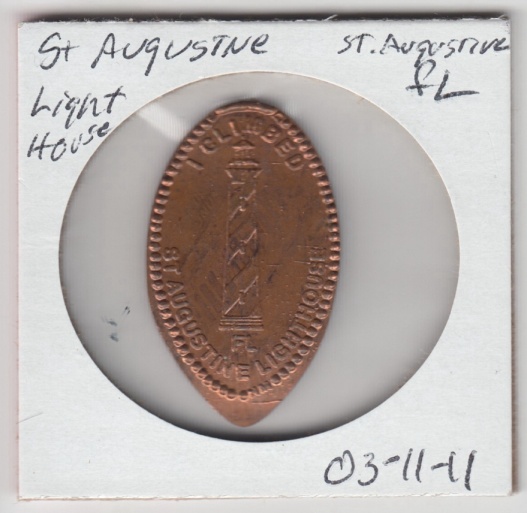 ​
We have all seen them and secretly, probably have used these tempting machines that seems to draw child and adult alike, while traveling across North America. So that we can remember a bit of our youth, and help preserve a bit of Americana at it best, the Iron Butt Association introduces a new ride – Pressed Penny Insanity.
First off the basics, locations of pressed penny machines can be found at:
http://www.pennycollector.com/AreaList.aspx
Although they do a great job keeping the site up to date, be emotionally prepared that some machines may not exist, or even worse, be broken – it is part of the game of chasing these little coin crushers down all over North America! Make sure you check times each location is open and be warned, some may be only available on weekends or in the summer only.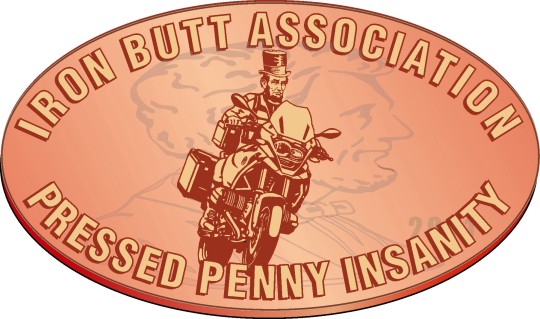 As with all our rides, some members get into collecting and make this into a competition – so some firm ground rules unique to the PPI certification:
You must collect 100 pressed coins from 100 unique sites in at least 20 states – at least five states must be west of the Mississippi River (Canada and International riders, check in for your requirements as they are still being developed) in ONE year. Some locations have up to 25 pennies at one site – that means only one coin from that site will count – save your money, time and sanity and move on to the next machine.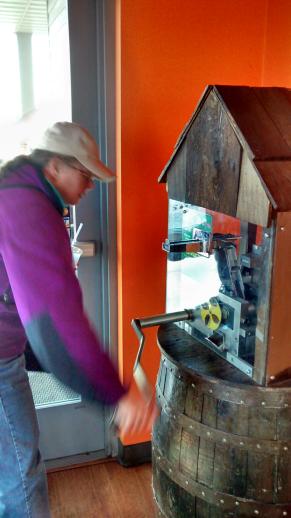 Donna Fousek cranking the magic crusher!
​
You must take a photo of the machine with an IBA flag in the photo (this means you must purchase a flag for this ride – if you are leaving last second, try to get a hold of us for a temporary flag).
Some locations require entry fees as they are located in tourist attractions – plan carefully so you are not paying $20 to get into some attraction you have no desire to visit outfitted in AeroStich gear and a helmet. Fortunately, many machines are located in gift shops, stores and restaurants.
Please note, while the ride is called Pressed Penny Insanity, some machines will use nickels, dimes or quarters – all our acceptable.
Save your sanity, purchase a package of coin sleeves, available at many sources, for example, Amazon:
http://www.amazon.com/Cardboard-Coi...8&qid=1453603582&sr=8-92&keywords=coin+holder
Do NOT get penny holders, they won't be big enough (because the pennies expand as they get crushed).
Specs coming soon to help you get the correct holders - Donna
Save your sanity, as soon as you make your coin, put the pressed coin inside the holder and record the location the coin was pressed, where, and when.
Once you have collected your coins. Please organize them in an order so we know where you pressed them. We can not return your collections so please do NOT send in the coins. Please send in
photos
of your collection along with a check for $50.oo US to:
Pressed Penny Insanity, c/o Iron Butt Association, P.O. Box 4223, Lisle, IL 60532
PLEASE USE THIS FORM:
http://www.ironbutt.com/rides/penny/PressedPennyApplication.pdf
You may also apply electronically, visit:
http://www.ironbutt.com/rideapp/
For your effort, you will receive a custom Iron Butt Association certificate of Accomplishment, and have managed to see a great deal of some of the prettiest parts of America, Canada and possibly the rest of the world!
Donna
Last edited: